*Provisionally Sold (Deposit Taken)
NOW SOLD
1999 Honda Prelude 2.2 vti 5th Generation H22A8
(Note: Picture Heavy Advert)
It is with a heavy heart that I write this and it is genuine sale for my 1999 Honda Prelude 2.2 vti 5th Generation.
As most of you are aware I have owned the car since 10th April 2010 where the car had approximately 42,000 miles.
Key points:
-1999/W Reg
-Currently 70,944 miles – will not increase as it was not my main car. The car is ready to be driven way
-5 Previous owners
-Full service history – 6 Previous stamps then self service by me after – see below for full details
-MOT till March 2017 – no advisories
-2 Keys, 2 Alarm key fobs, 1 Grey valet key (never used), 1 Red Key (red key has never been used)
-V5 is present and in my name
-Owners manual, service book, Box file with lots of paper work
-Lots of receipts of work performed – all detailed below
-Road tax is currently £230 per year
Usual 2.2 vti UK spec:
-H22A8 Red Top Engine 197 bhp standard output
-Ruby Red Pearl
-Cruise Control
-Heated Seats
-Heated Mirrors
-Electric Mirrors
-Remote central locking & Alarm (details below)
-Air con – fully working
-4 Wheel Steer – fully working
-Original Pioneer KEH-P6500R Cassette Stereo Player – with carrying case (original system when car was new)
-Always run on premium unleaded fuel in my ownership
-HPI Clear
Non Standard Components which will remain on the car:
The car is not fully standard and there will be some components that I will not be removing from the car, these components are listed below:
-Gearbox and Oil Sump Skunk2 Magnetic plugs installed by PAW 06-05-16 @70,626 miles
-Baffled Sump (PAW design) installed by PAW 14-11-15 @68,542 miles
-Mfactory 4.64 Final Drive installed by PAW 04-07-15 @67,198 miles
-Mfactory Helical LSD installed by PAW 04-07-15 @67,198 miles
(Both warranty cards for the final drive and LSD are present – just in case any claims are made)
-Competition Clutch Ultra Lightweight Flywheel installed by PAW 04-07-15 @67,198 miles
-Genuine Honda ATR OEM clutch kit installed by PAW 06-09-13 @59,783 miles
-Good Ridge Stainless Steel Brake Lines installed by PAW 09-07-12 @52,768 miles
-Manual Tensioner Conversion installed by PAW 06-09-11 @49,097 miles
-DS2500 Performance front Pads will be left on the car Installed by PAW 07-09-2011 @ 49097 miles
-JDM rear bumper Painted by Bowron Motorcare 05-07-2013
-Genuine EP3 Type R wheels with Hancook K110 Ventus V12 evo tyres all round
-Due to the JDM rear bumper staying with the car I will also leave the JDM number plates.
(I also have the original UK number plates which will also be included, aswell as the original UK rear bumper)
(Tyre thread – excellent see below for tyre depth measurements)
Unfortunately I do not have the original motegi wheels as they were sold soon after I bought the EP3 wheels.
I have the below original parts which will be included in the sale
-Original OEM final drive, original OEM open diff, original flywheel, original brake lines, original UK bumper
(These will need to be taken as I will not have use of any of the parts)
Other Work:
-Refurbish rear callipers installed by PAW 07-09-11 @49,097 miles
-Front & rear brake disc & pads replacement installed by PAW 07-09-11 @49,097 miles
-New genuine Honda rear silencer exhaust installed by northway tyres 10-09-11 @49,243 miles
-Vtec solenoid valve gasket replacement installed by me 04-11-13
-Under bonnet engine insulator & clips replacement – genuine Honda installed by me Feb 2013
-Drivers door membrane sheet replaced installed by me 13-08-14
-Toad AI606 (installed by R&D electrics on 18-04-15) (Certificate of installation present)
-Refurbished Rocker Cover in OEM wrinkle Red installed by me Feb 2015
-Oil pump replaced with (H22A7 model), installed by PAW 14-11-15 @68,542 miles
-Replaced main and big end bearing set with ACL race items – installed by PAW 14-11-15 @68,542 miles
-Flush Brake fluid with Castrol React replaced by PAW 14-11-15 @68,542 miles
-New blueprint front droplinks installed by me 30-12-15 @69,483 miles
-New distributor Cap and rotor Arm installed by PAW 06-05-16 @70,626 miles
Wheel Tracking History:
I had a friend whom worked at Northway tyres so I was able to get regular wheel tracking sessions done on the Prelude. History is as follows:
24-07-10 – 44590 miles
08-04-11 – 48420 miles
17-11-12 – 55777 miles
13-07-13 – 58763 miles
05-09-15 – 68032 miles
All wheel tracking hard copy print outs are present.
MOT History:
All MOTs certificates are present from the first one issued in March 5th 2003 to the latest which was issued on the 20th Feb 2016.
Service record: - All receipts to hand, detailing work where possible or parts purchased if self serviced
11-07-2001 – 9633 miles – stamp in service book (Ash Addlevel Limited Garage)
22-01-2002 – 12558 miles – stamp in service book (Howards Honda Tauton)
19-11-2002 – 23294 miles – stamp in service book (Horizon motor company Ltd)
03-03-2003 – 30274 miles – stamp in service book (Honda Balmer Lawn Garage)
27-02-2004 – 35470 miles - stamp in service book (Honda Balmer Lawn Garage)
25-02-2005 – 35760 miles - stamp in service book (Honda Balmer Lawn Garage)
14-02-2006 – 37210 miles - stamp in service book (Honda Balmer Lawn Garage)
13-02-2007 – 39236 miles - stamp in service book (Honda Balmer Lawn Garage) Timing belt was replaced
12-02-2008 – 40610 miles - stamp in service book (Honda Balmer Lawn Garage)
05-02-2009 – 41804 miles - stamp in service book (VW group specialist)
16-03-2010 – 42379 miles – Self service, oil and air filter (exhaust rear and centre by Independent car sales)
01-08-2010 – 44787 miles – self service including front and rear brake pads and gearbox oil change
07-09-2011 – 49097 miles – manual tensioner conversion, aux belt replacement, new timing belt, water pump,
balance shaft belt, seals and valve adjustments, fit refurbish rear brake callipers &
new pads – performed by PAW
10-09-2011 – 49243 miles – self service, also new genuine Honda rear silencer fitted by northway tyres
09-07-2012 – 52248 miles – stainless steel brake line upgrade – performed by PAW
21-10-2012 – 55599 miles – self service including spark plugs, throttle body clean & EGR valve clean
06-09-2013 – 59783 miles – ATR oem clutch kit, Comp clutch ultra light flywheel, genuine Honda MTF and
genuine Honda fuel filter – all fitted by PAW
03-11-2013 – 60614 miles – self service – also, replace vtec solenoid gasket, dizzy cap & EGR clean, spark
plug clean
30-11-2014 – 64987 miles – self service – including spark plug replacement
04-07-2015 – 67198 miles – Upgrade – mfactory final drive & LSD, new genuine Honda diff bearings & oil seals
& torco RTF MTF – all fitted by PAW
22-09-2015 – 68542 miles – self service
06-05-2016 – 70626 miles – oil & filter change + oil pressure checks performed by PAW (All passed)
Body Work:
-There is NO rust at all within any of the rear arch assemblies or anywhere on the car
-No previous body work repair has been performed. All panels are original
-The front bumper does have a light scrapes on drivers side front corner, this happened at work from an unknown road user.
-There is also a very faint scratch above the drivers door handle.
-Usual stone chips on the front bumper and bonnet. The front lip has faired the worse being near the road.
-Slight lacquer peel on the passenger front wing, this was one of the last jobs remaining on my wish list.
-Small Laquer peel patch on passenger front wing mirror
-The motegi kit was an addition to the car in 2010. I will not be removing it and it will remain installed on the car
-All bumper mount points are intact and no body or panel part is loose
-There is a stone chip on the wind shield (as pictured) but has been exactly the same since purchased. It has not got any worse. It would seem it was filled by the previous owner.
-The headlights are starting to slightly fade again – I sanded and polished them a few years back but they are slightly fading again on the top section of the headlamp. They still look very presentable though.
-The car is washed weekly and polished monthly. It has been extremely well cared for throughout my ownership.
- Overall the body work is in fantastic condition, the car polishes up really well the ruby red pearl paintwork is deep and vibrant.
Engine & Gearbox:
-The engine bay has always been kept as clean as possible
-Other than the gearbox modifications the H22A8 is completely standard
-Pulls well and vtec engages perfectly
-The LSD and final drive really bring this car alive, a great addition to a fantastic engine, it is a joy to drive.
-The LSD is in full working order and you can really feel it in the corners.
-Vtec engages as it should with no excess black smoke present
-All 5 gears are smooth and DO NOT crunch. There is NO crunching present on any gear.
-Four wheel steer is fully functional and has not been tampered with
-No dash lights are present on car when pre-ignition is selected
Electrics & Interior:
-All electrics are fully operational, including the electric windows and its drivers side auto down function, aircon system, heaters 1, 2, 3 and 4 speeds, central locking, heater vent change settings, cigarette lighter, Airbags and all lights.
-The alarm system was recently replaced to a AI606 Toad system. It also features an immobilizer. The system is fully functional and compete with paper works and key code so the brain unit can be accessed to change any settings. The system also controls the central locking which is also in full operational condition.
-Interior is completely standard OEM crème cloth trim. It also features genuine Honda crème mats.
-There are no rips or tears on any trim. I am a non smoker and no one has ever smoked in this car. Also I have never consumed food in the car either.
Wheels, Tyre Condition & Thread Depth
All tyres are in great condition with no punctures or deformation.
All tyres are Hancook K110 Ventus Evo V12
Tyre size is: 205/45/R17
Tyres specification: 88W, XL, TL
Tyre wear are all even which goes to show wheel tracking has it benefits.
Tyre depth measurements below:
Drivers Front: Inner edge: 5mm Centre: 5mm Outer Edge: 5mm
Passenger Front: Inner edge: 5mm Centre: 5mm Outer Edge: 5mm
Drivers Rear: Inner edge: 5mm Centre: 6mm Outer Edge: 6mm
Passenger Rear: Inner edge: 5mm Centre: 6mm Outer Edge: 6mm
The wheels on the car are genuine Honda EP3 type R wheels, they are all straight and none are buckled.
They are complete with genuine centre caps.
The wheels have not been previously refurbished.
They are in good condition with some slight kerbing around the edges but not really noticeable.
There are some brake dust stains in the inner corners of the spokes – again not really noticeable, once they are cleaned they are very presentable smart wheels.
Other notes:
So there you have it, I have tried to be as thorough as I can possibly be. The price is slightly higher than a normal 2.2 vti but considering the car is completely rust free and contains some tasty additions I think it is well worth the asking price.
The car has been maintained by me throughout my ownership, it is also a regular visitor to Performance Autoworks where Rich knows the car really well. He has performed many jobs on the car that I am unable to do. The car has been really well cared for and some might well say, no expense has been spared. If anything needed repairing or rectifying it was done.
This car has been my absolute pride and joy for the past six and half years and from my build thread you can see a lot of heart, money and time has gone into this car. It really is a very sad day for me.
The car available for sale now and ready to drive away.
Price:
£3,000
Any questions please let me know via forum or email
The car is located in the WD4 Hertfordshire area
Mobile: Provisionally sold (I cant answer calls during work hours but anytime after 6pm is good)
Email: PM via forum
I can pick up my emails anytime but will be delay in responding due to work commitments)
Viewings: Welcome anytime after 6pm
I am off from this week so I am available all day from (6th June to 10th June) so any viewings this week is perfect.
Alex
Will be advertised else where but I wanted to list it first on here for a few days to see if there is any interest.
I would like it to go fellow lude Gen member if possible
Avatar Pic
See below for Pictures

All documentation
Service History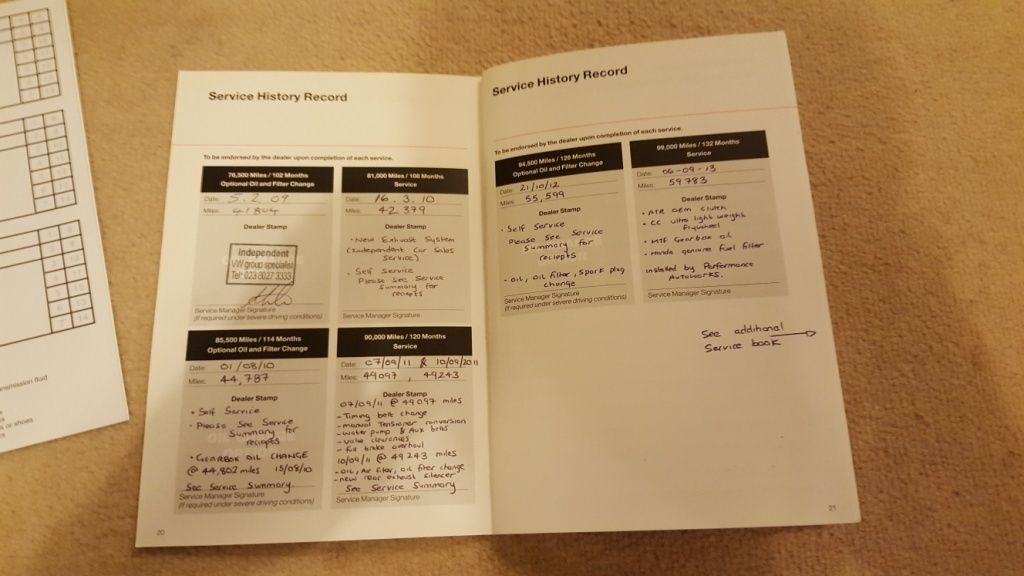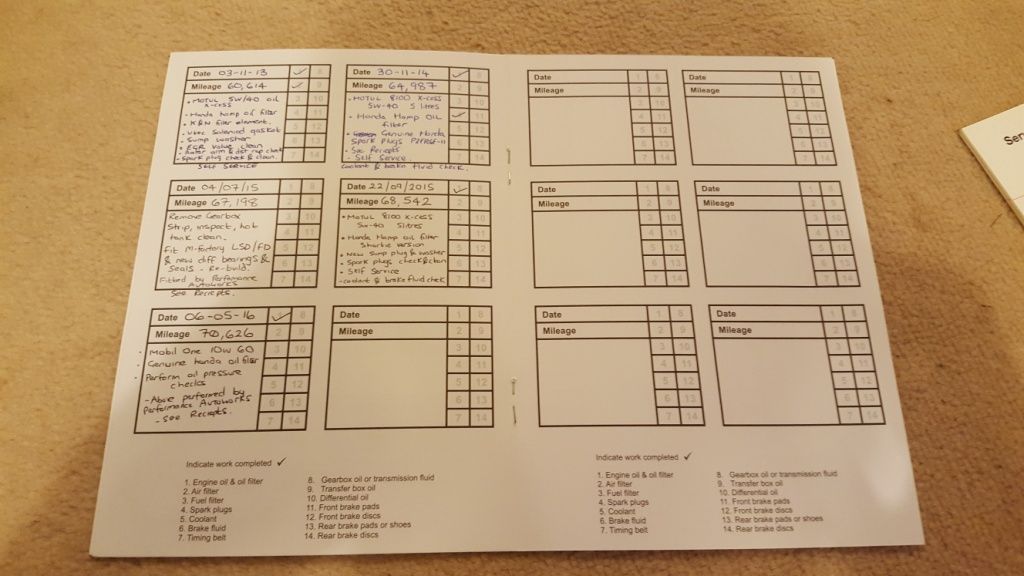 Mfactory paper work and tracking documents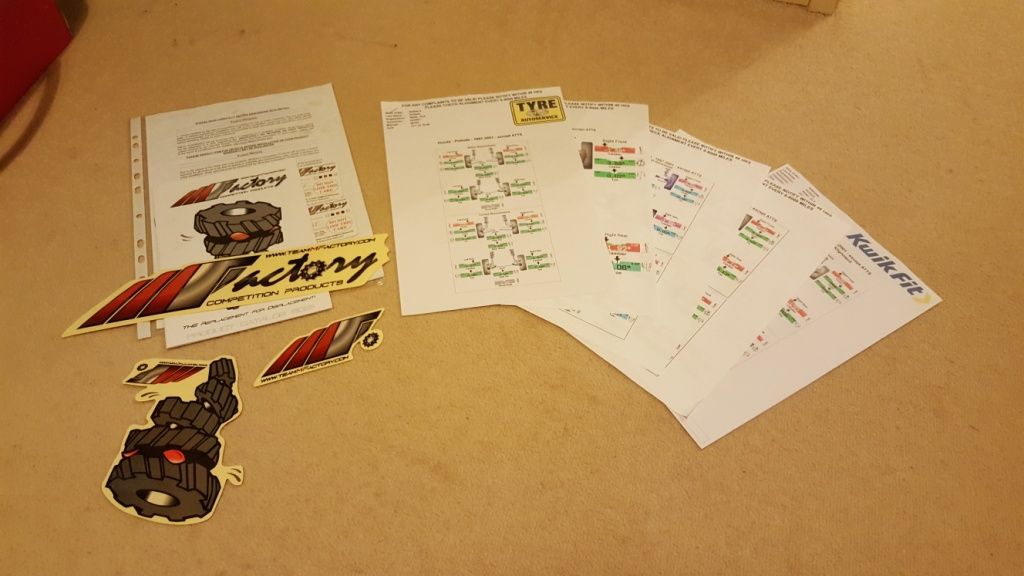 MOTs and V5 Document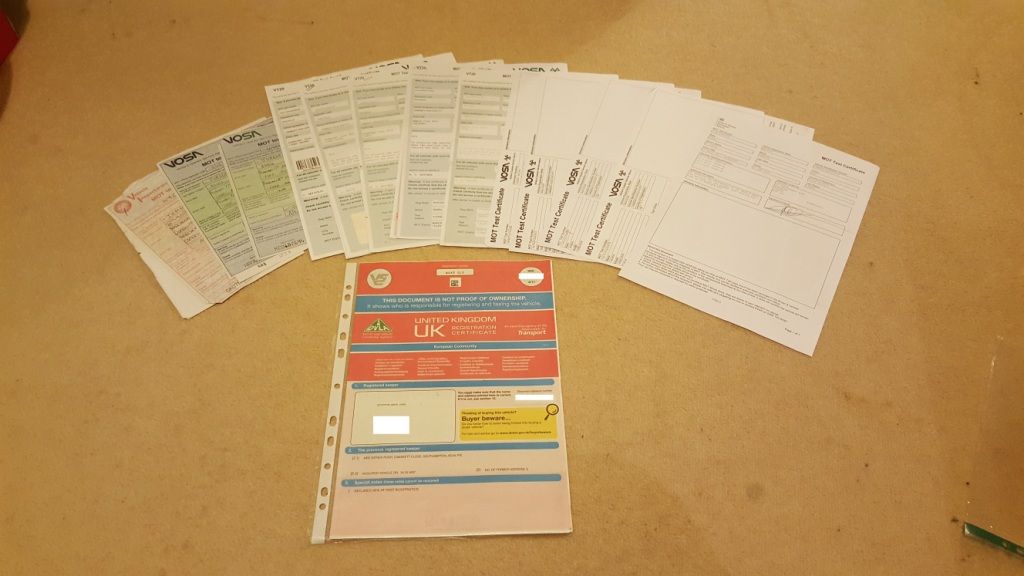 Other receipts etc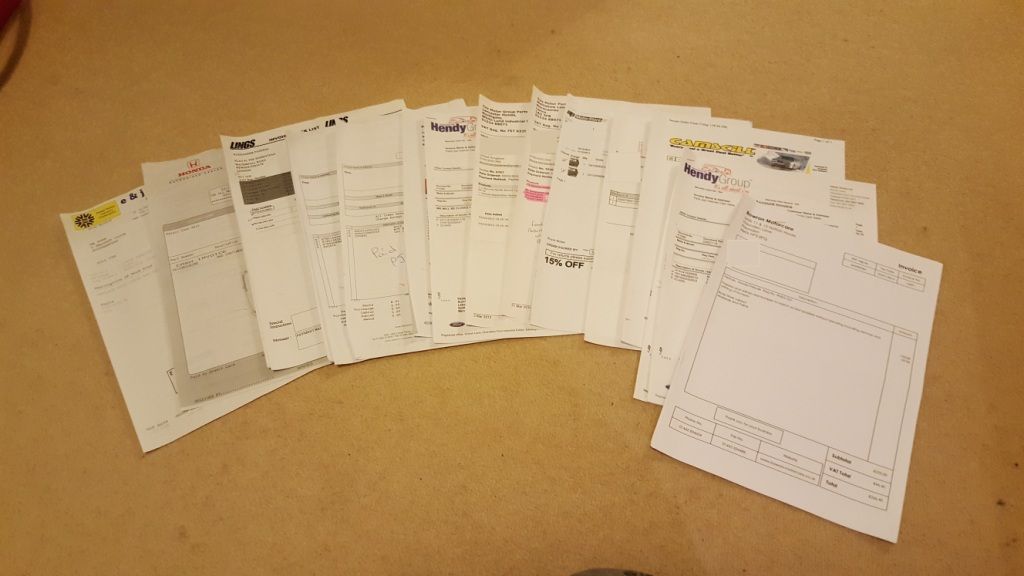 The Car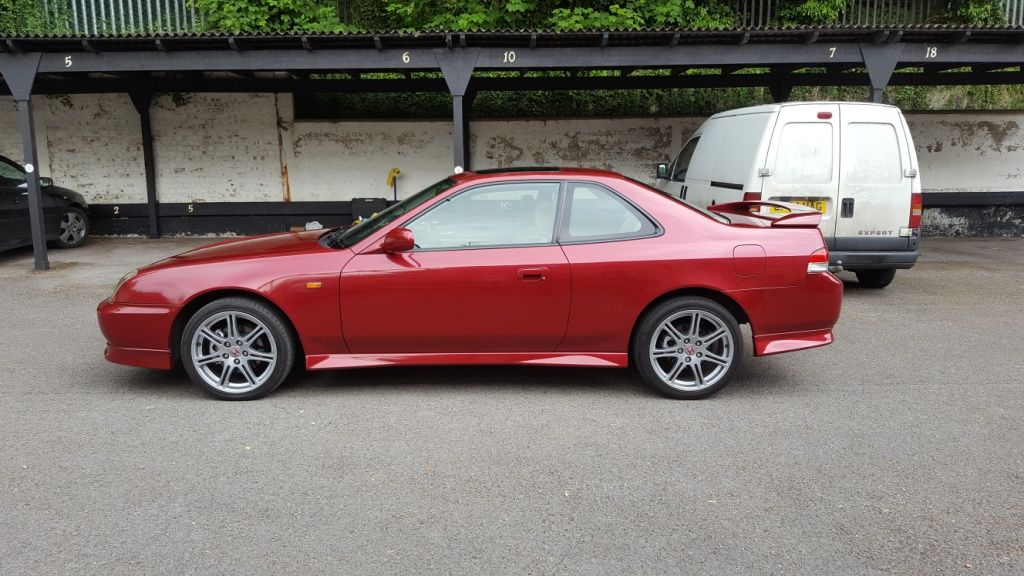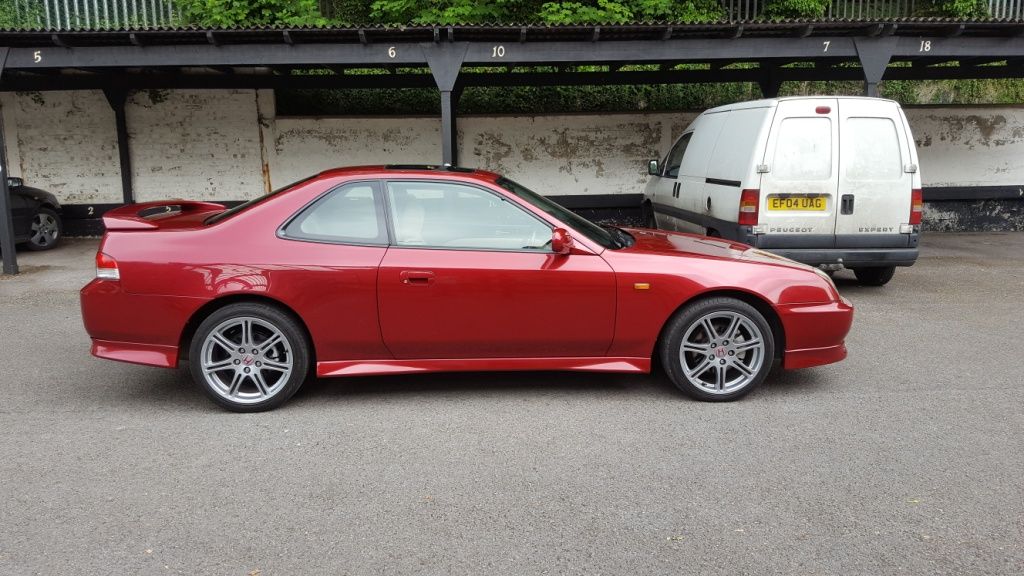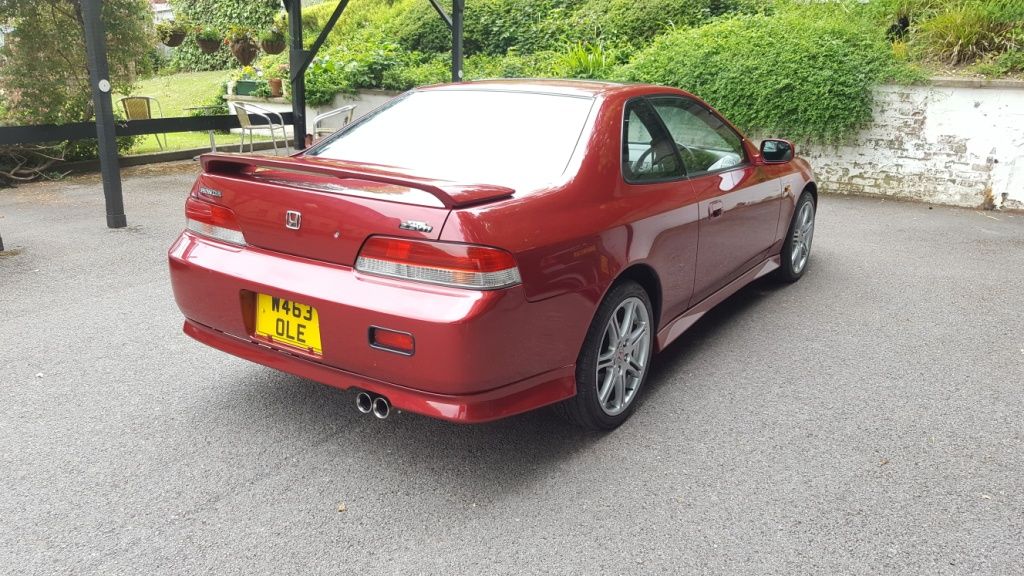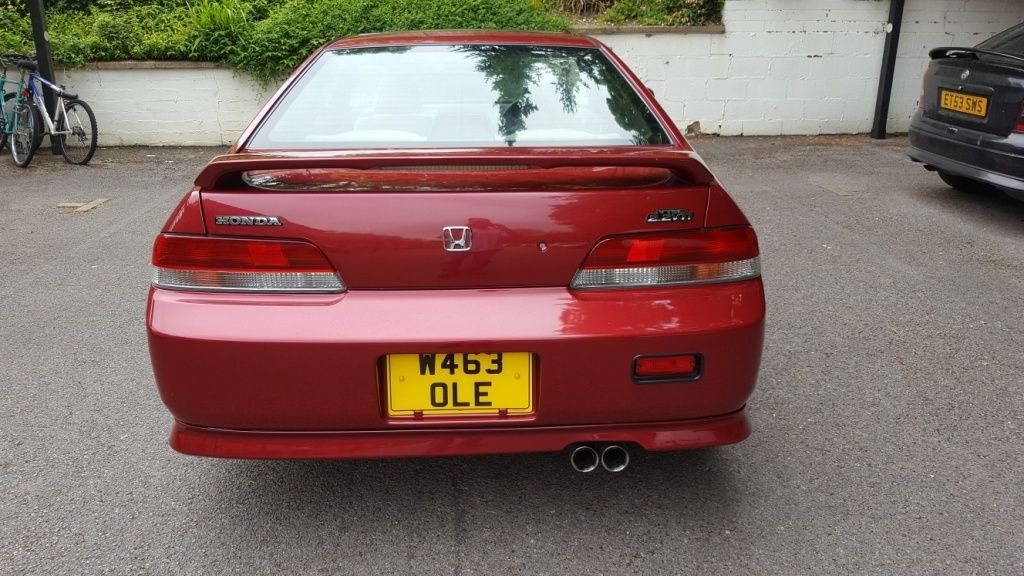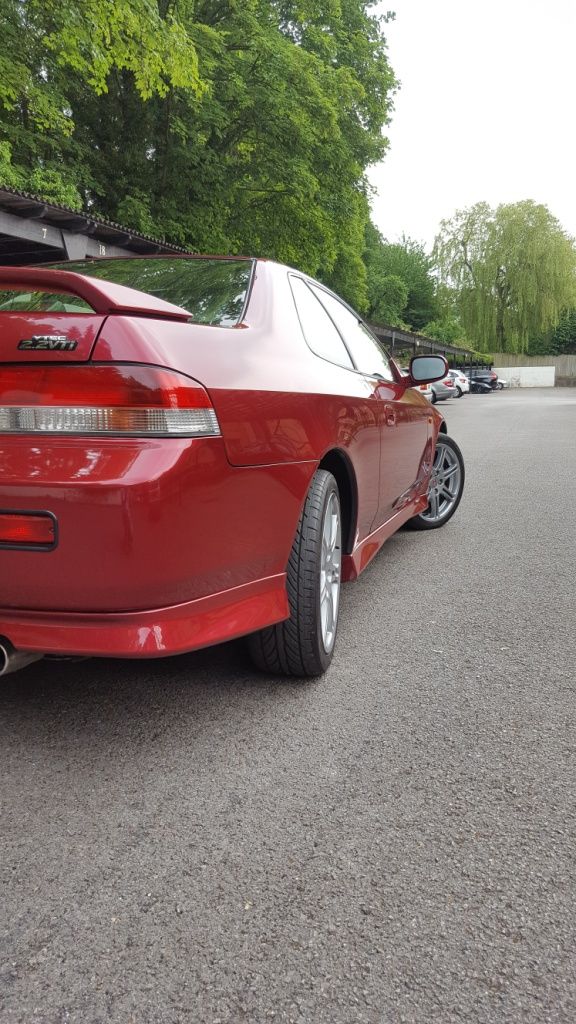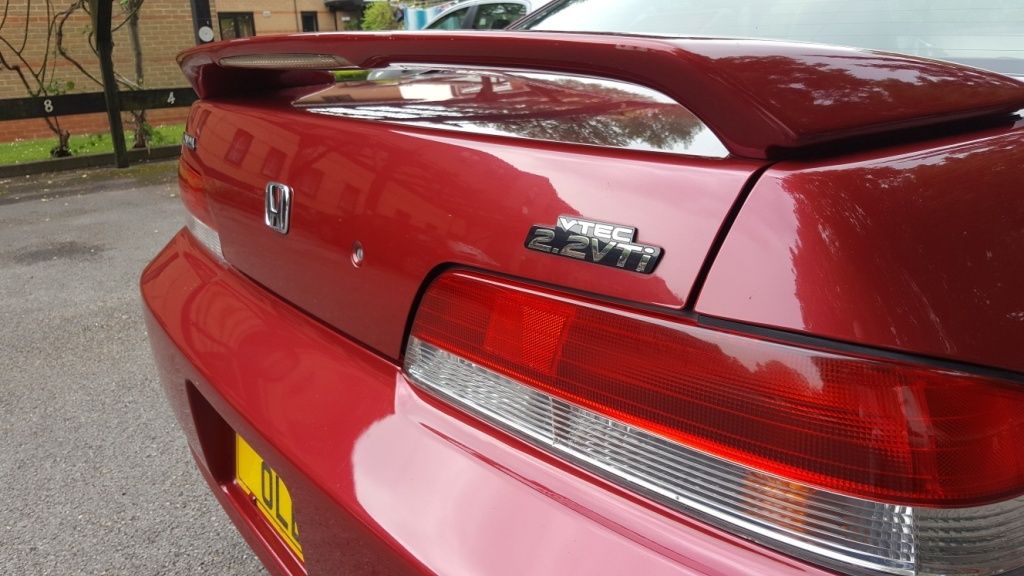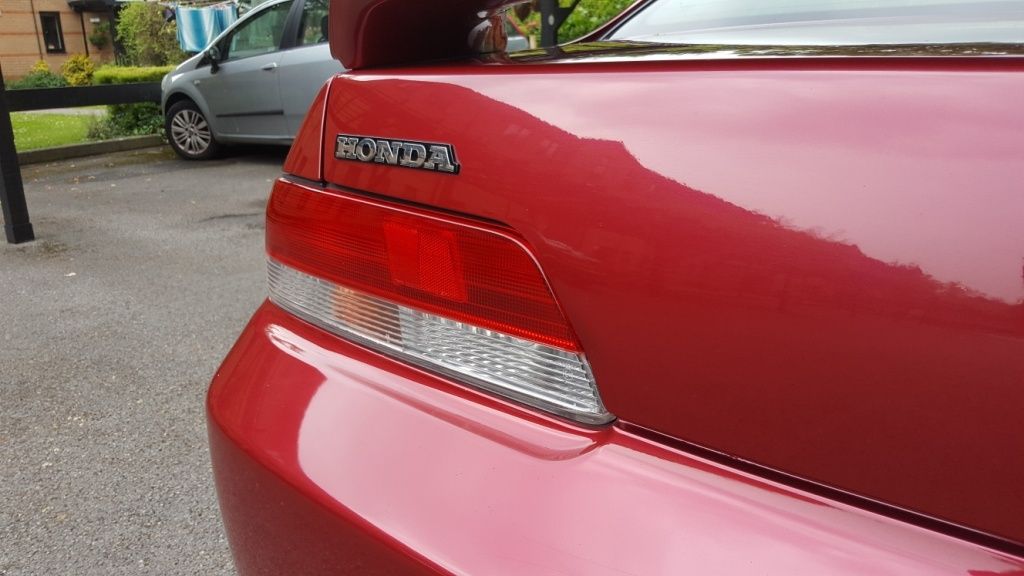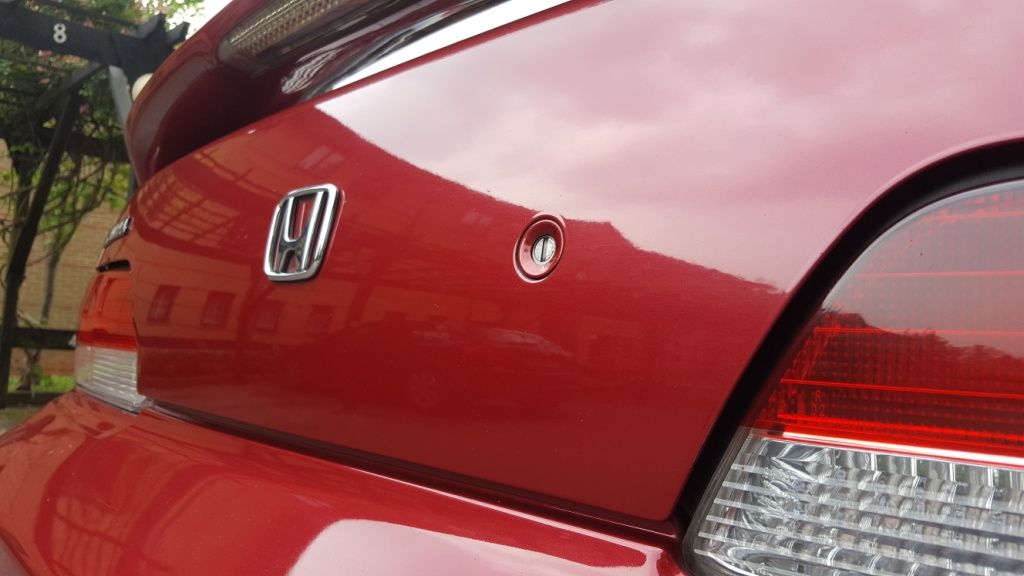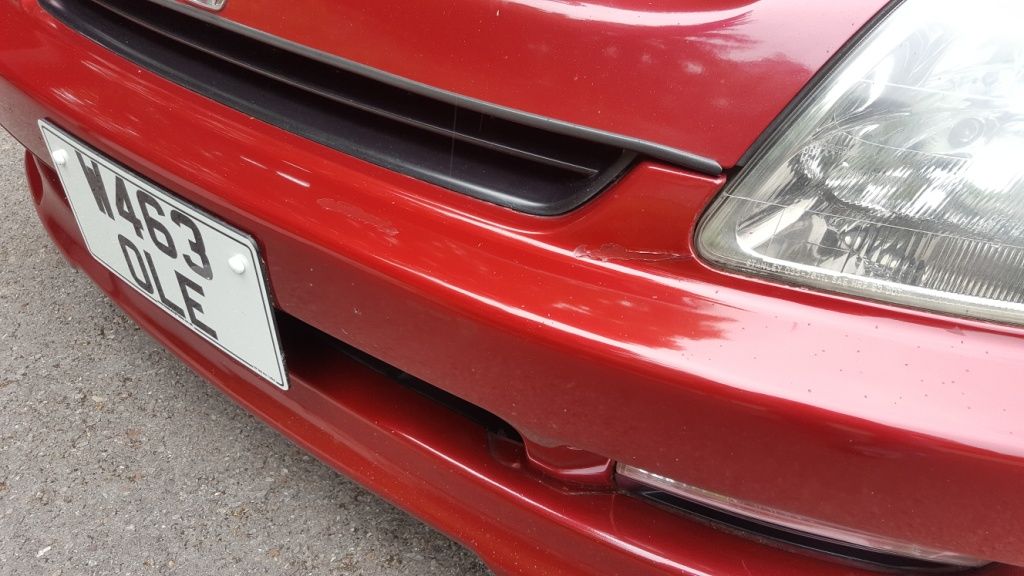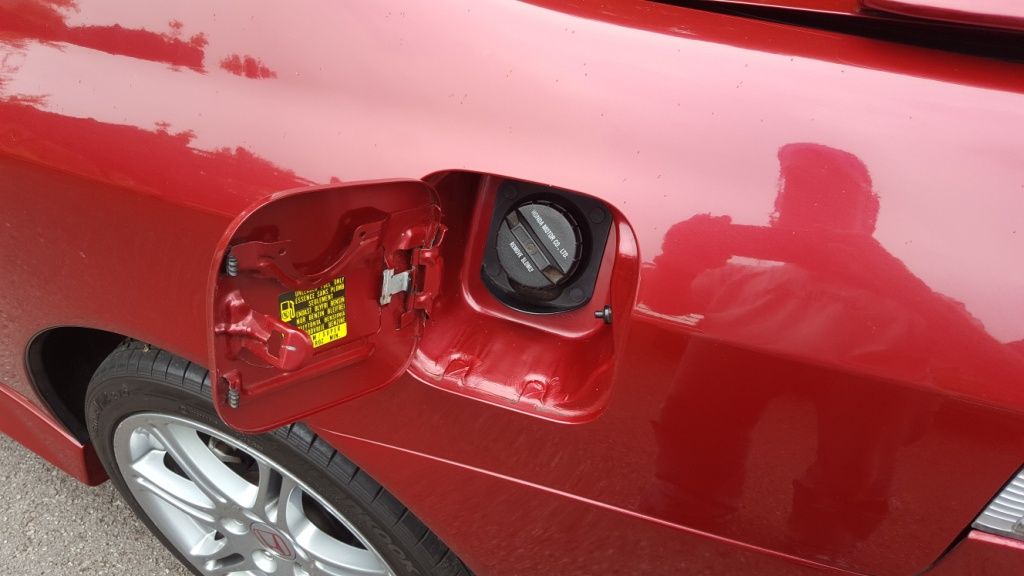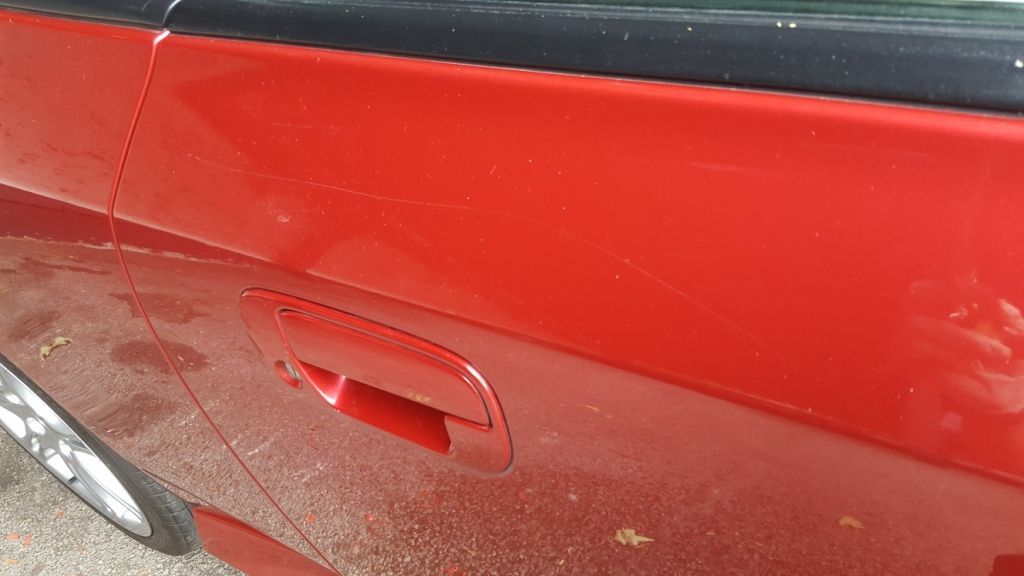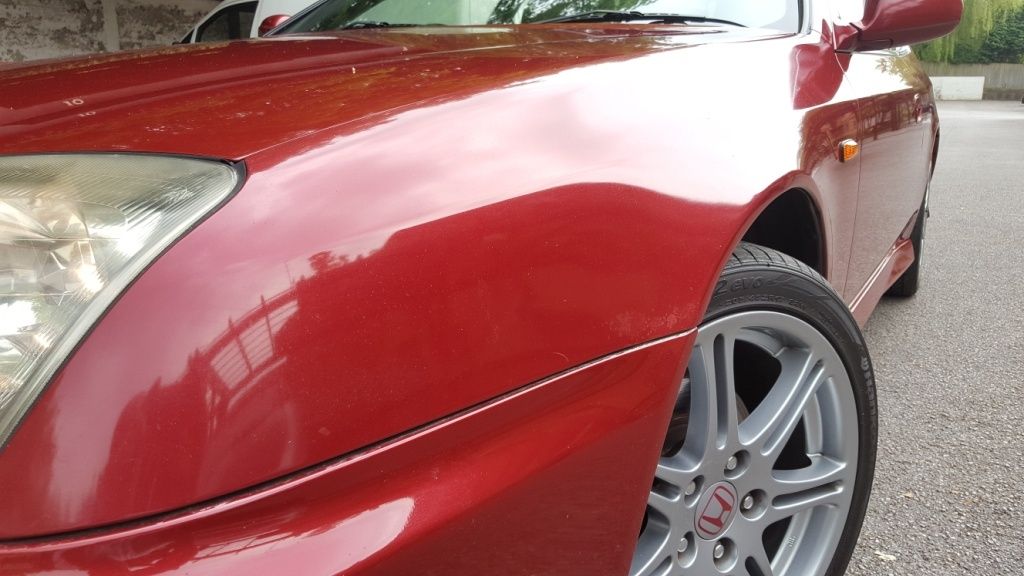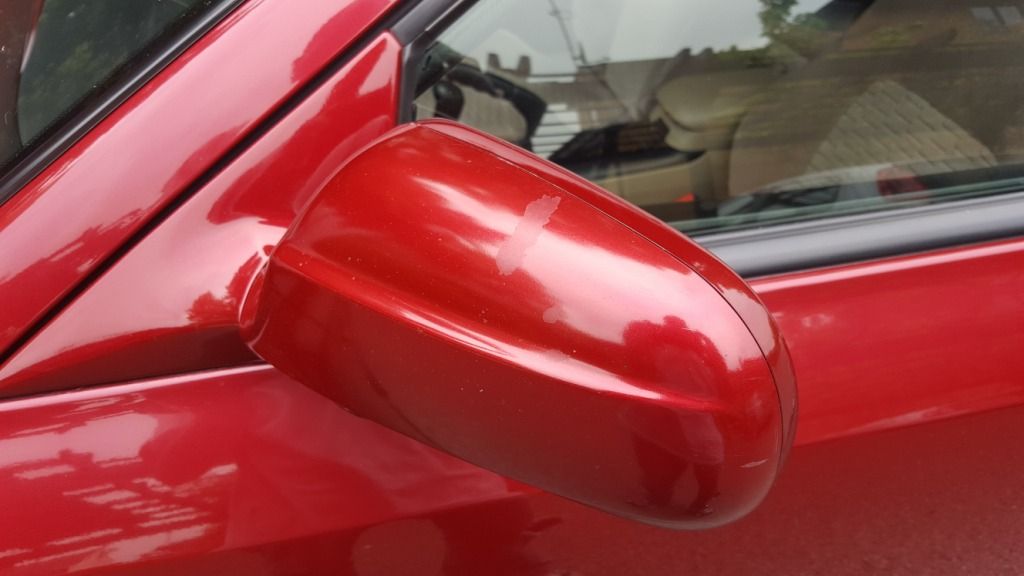 Rust Free Arches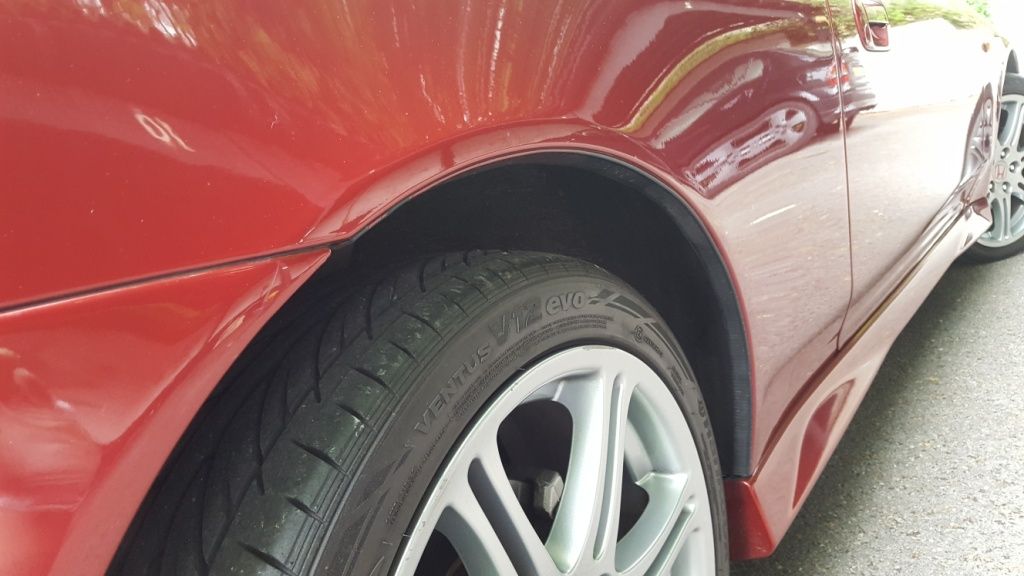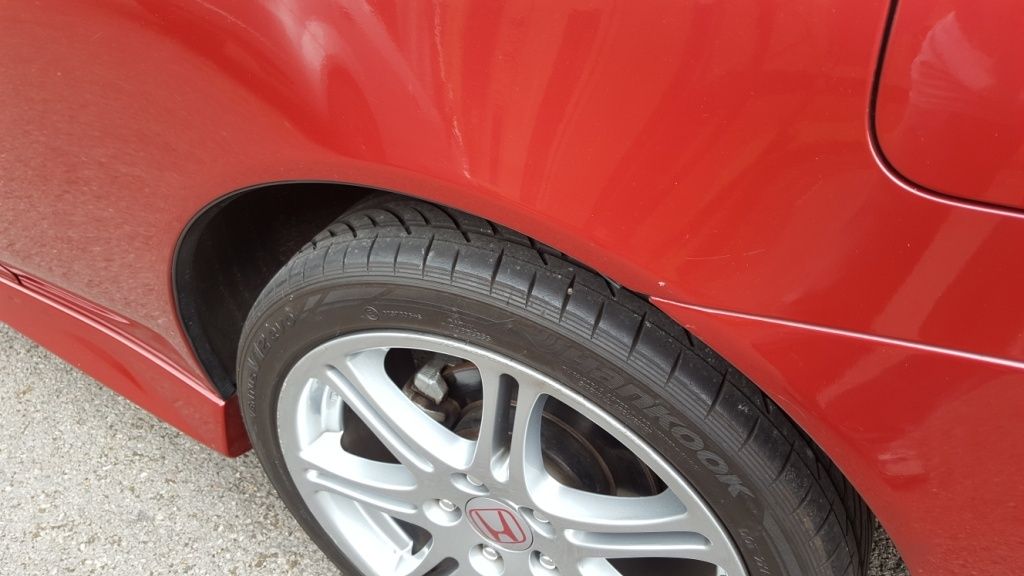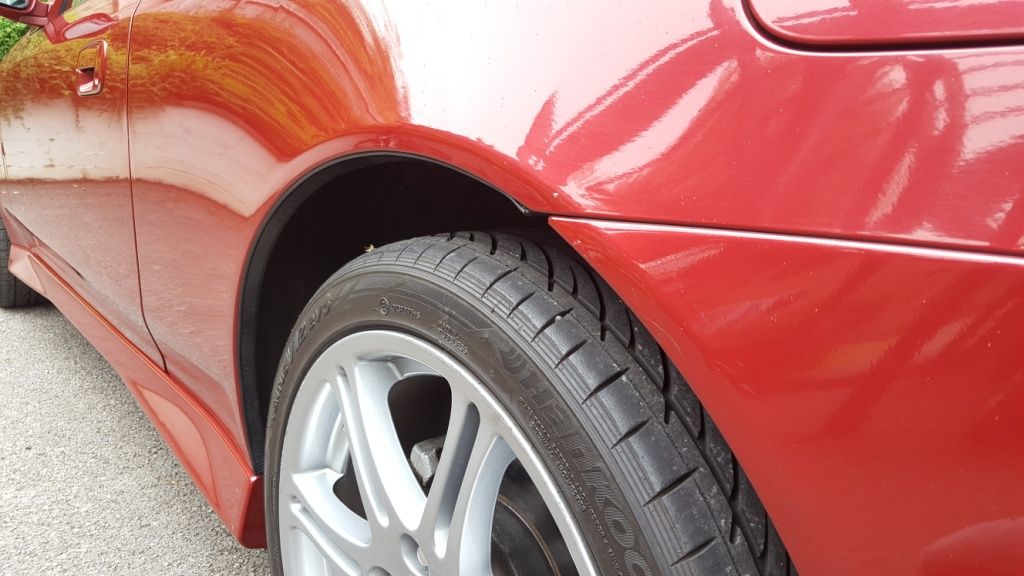 The Engine – H22A8Red Top
VIN number masked for security reasons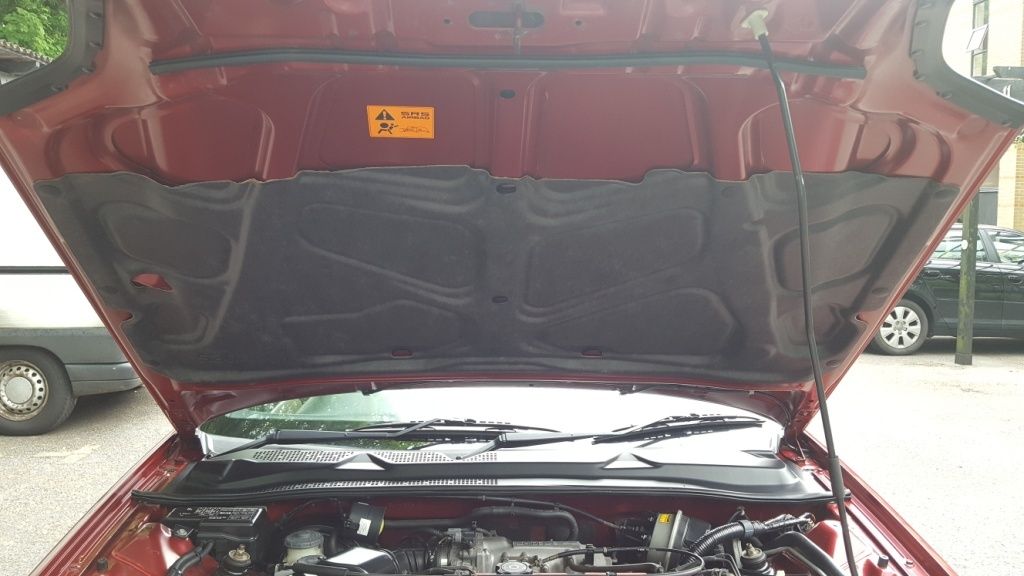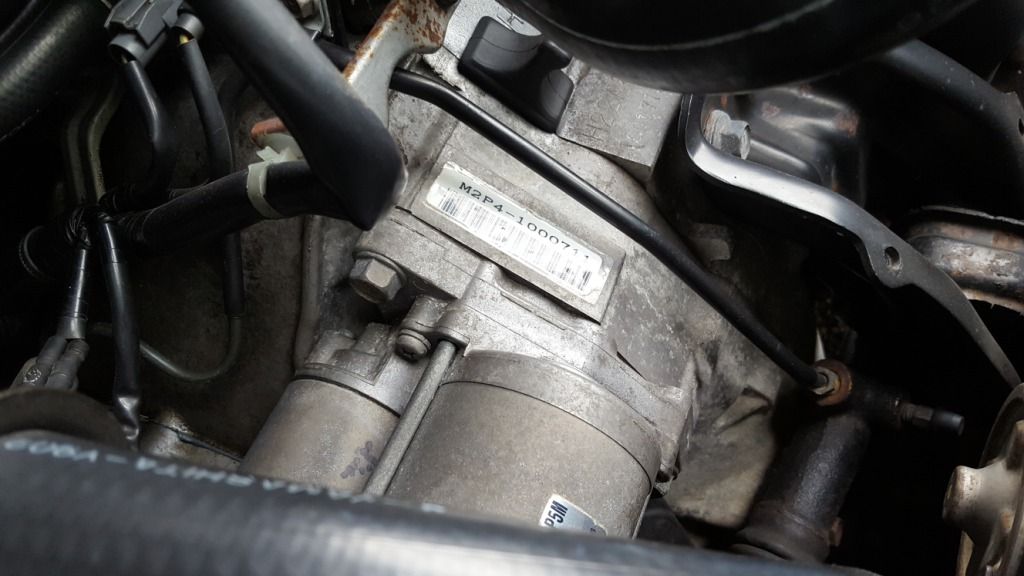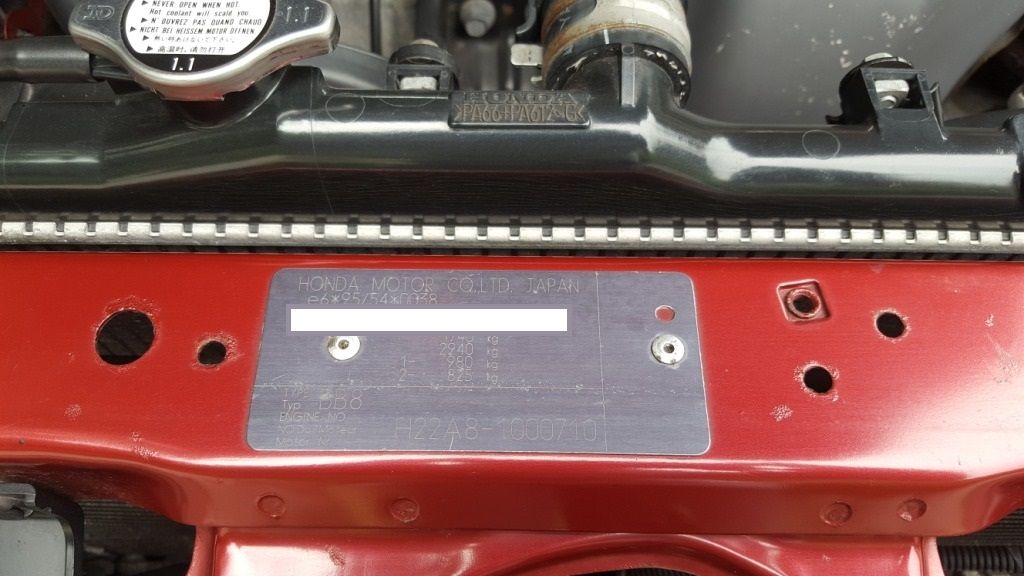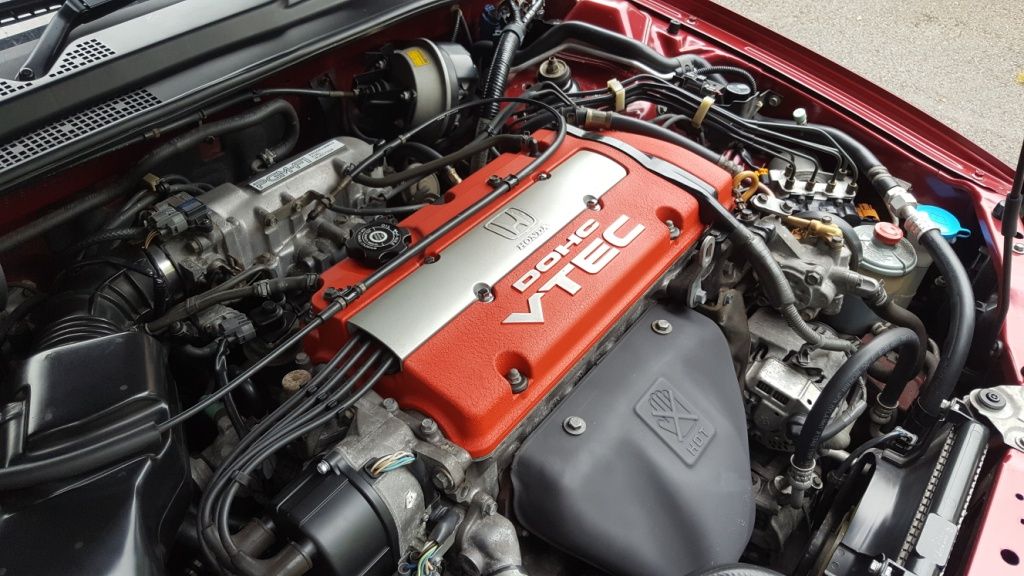 The Interior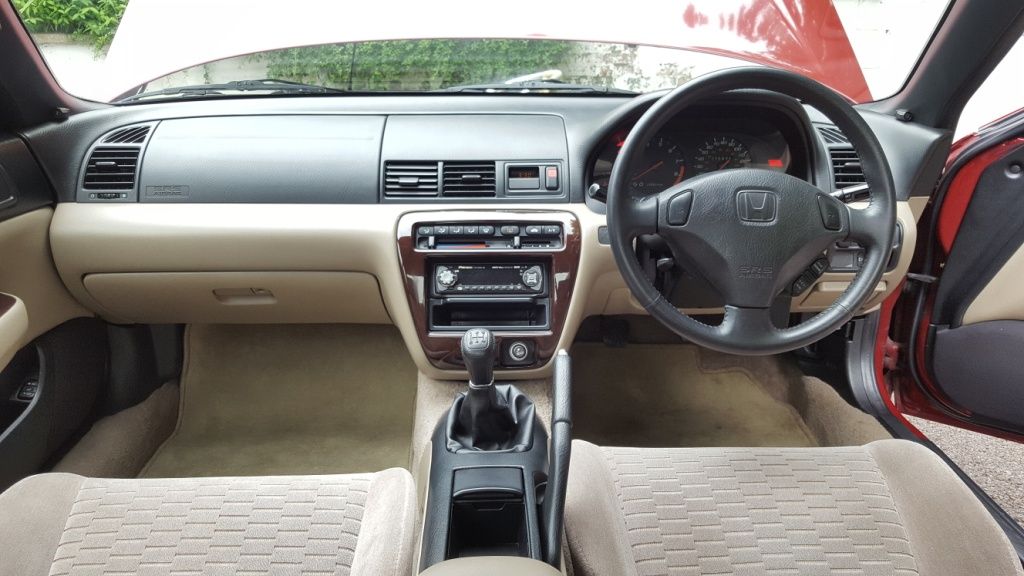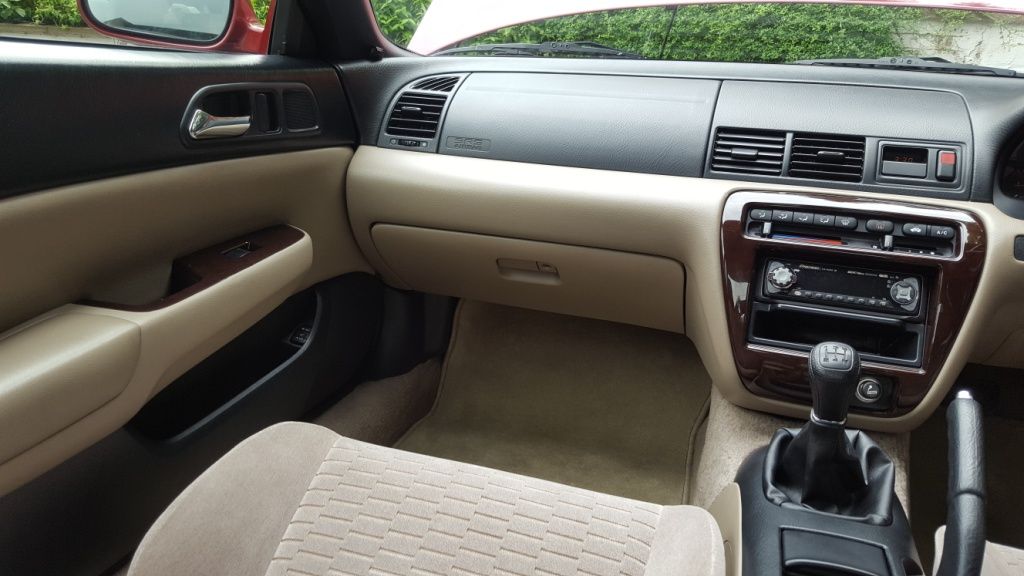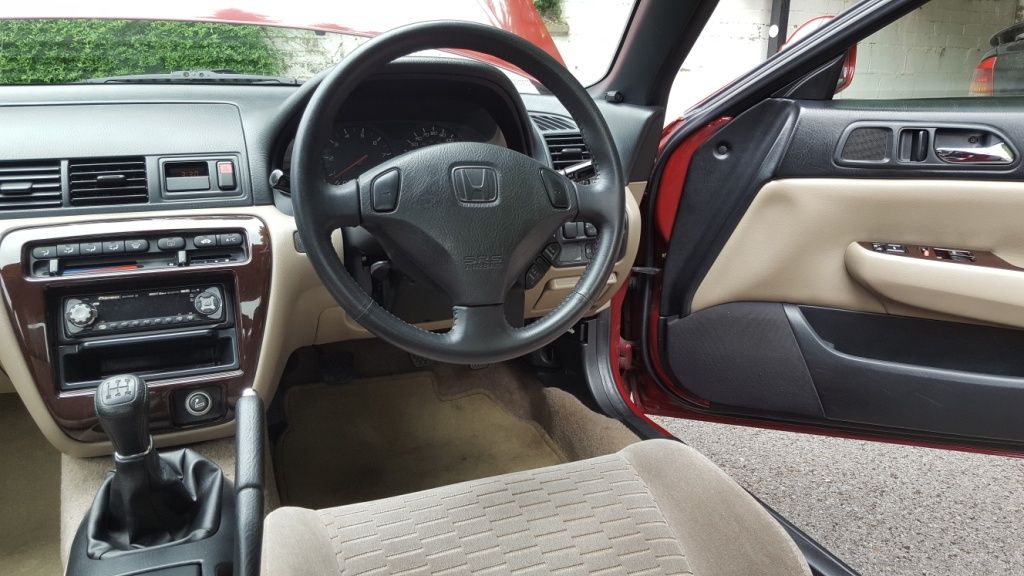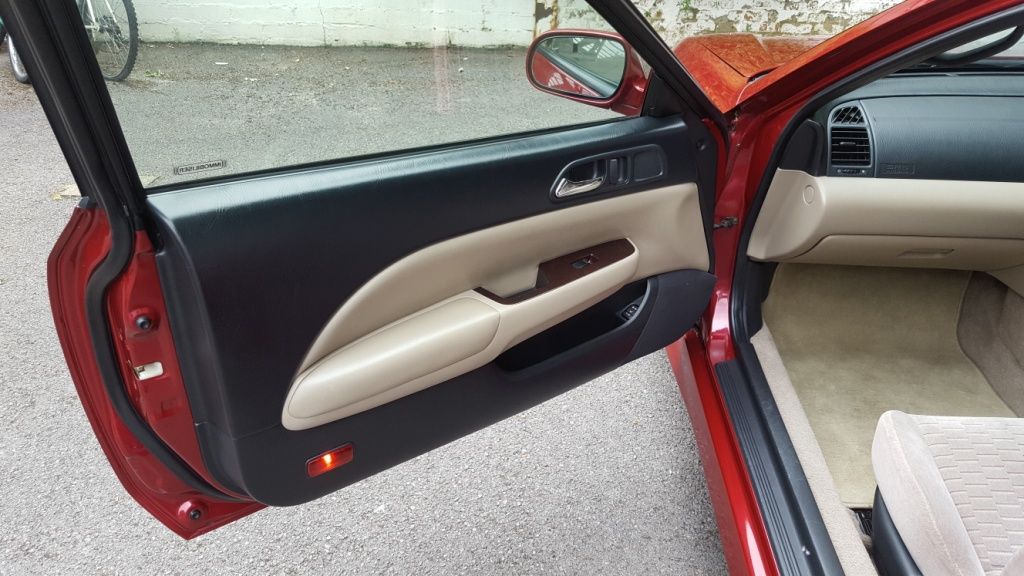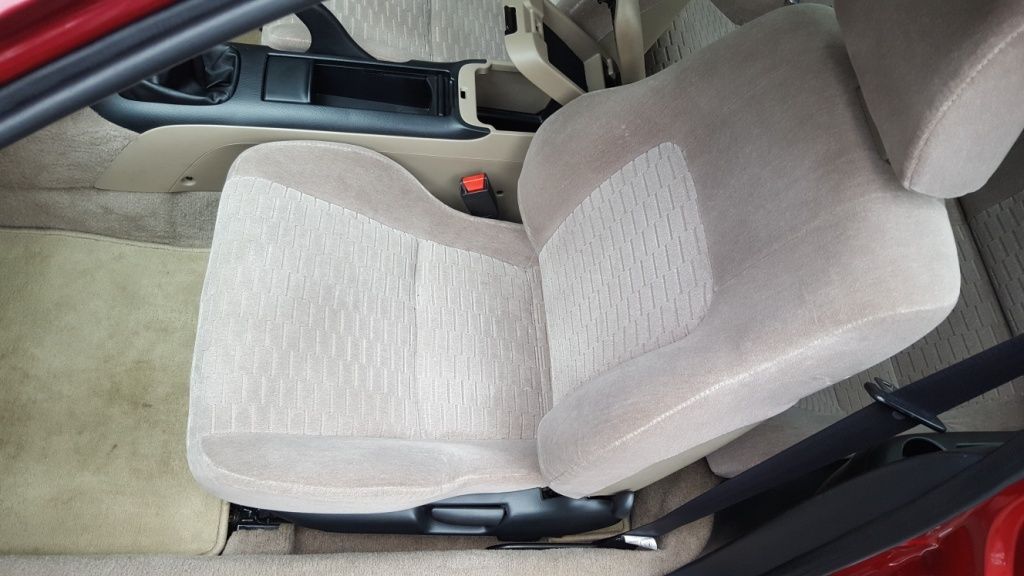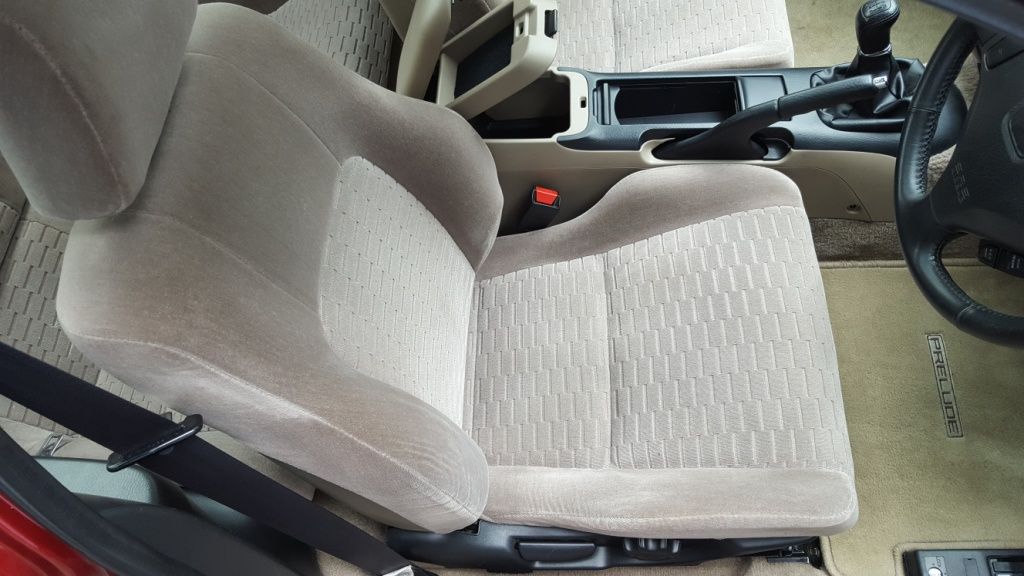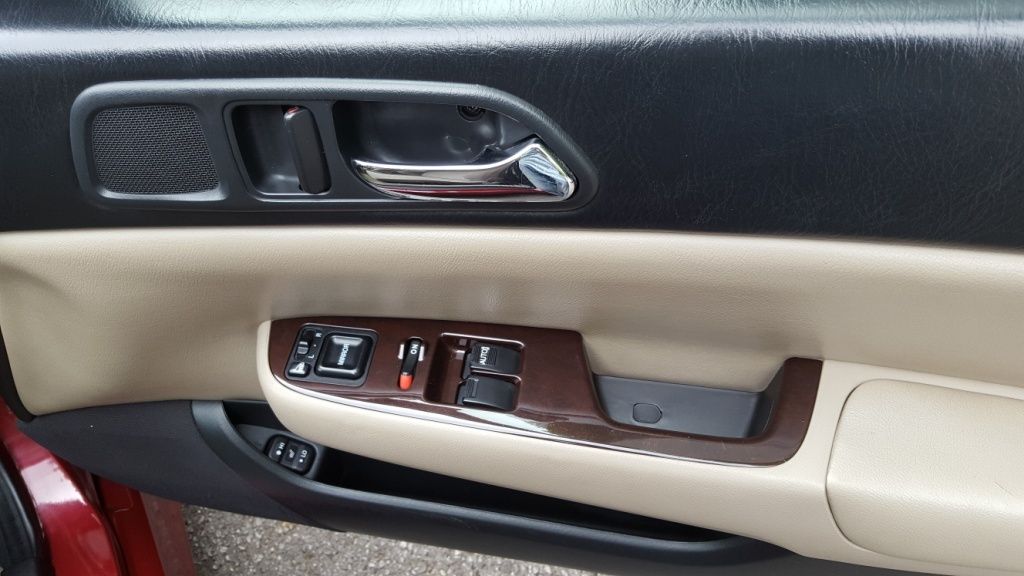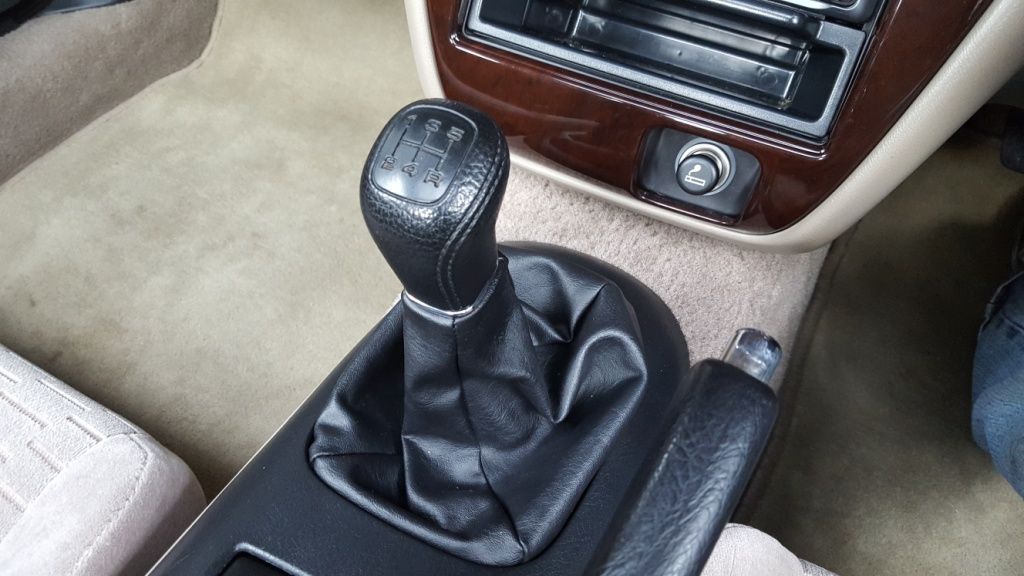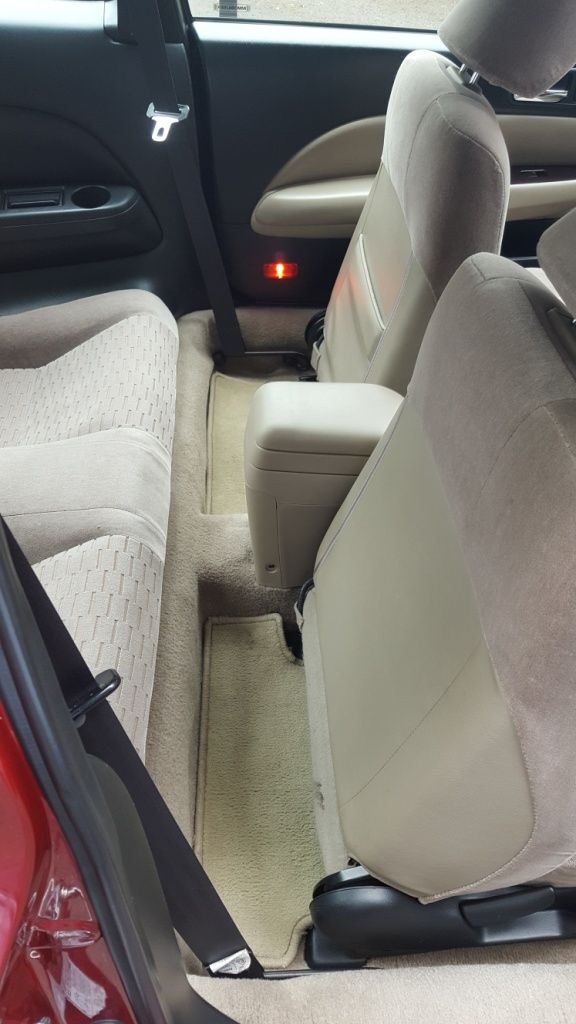 The Boot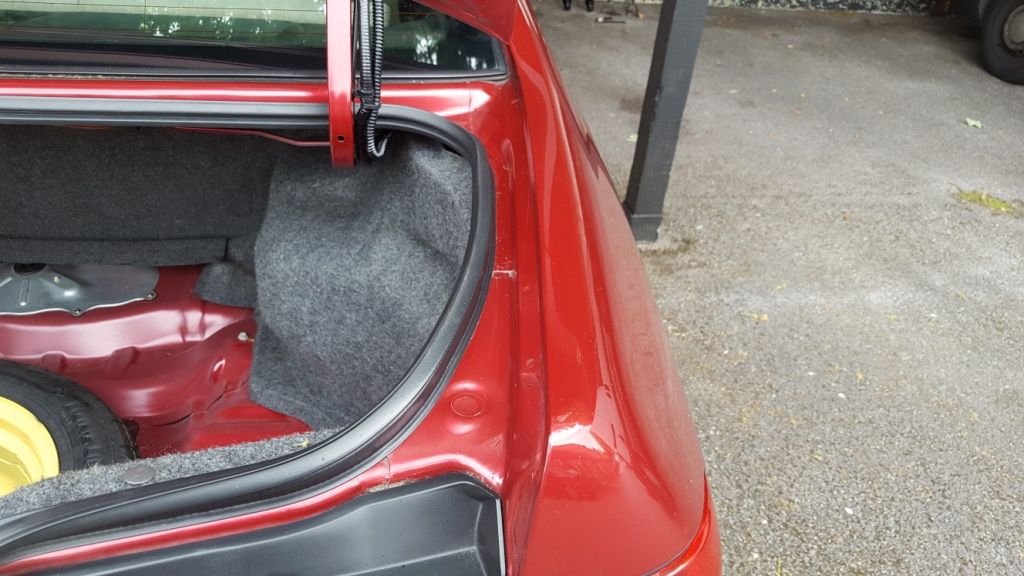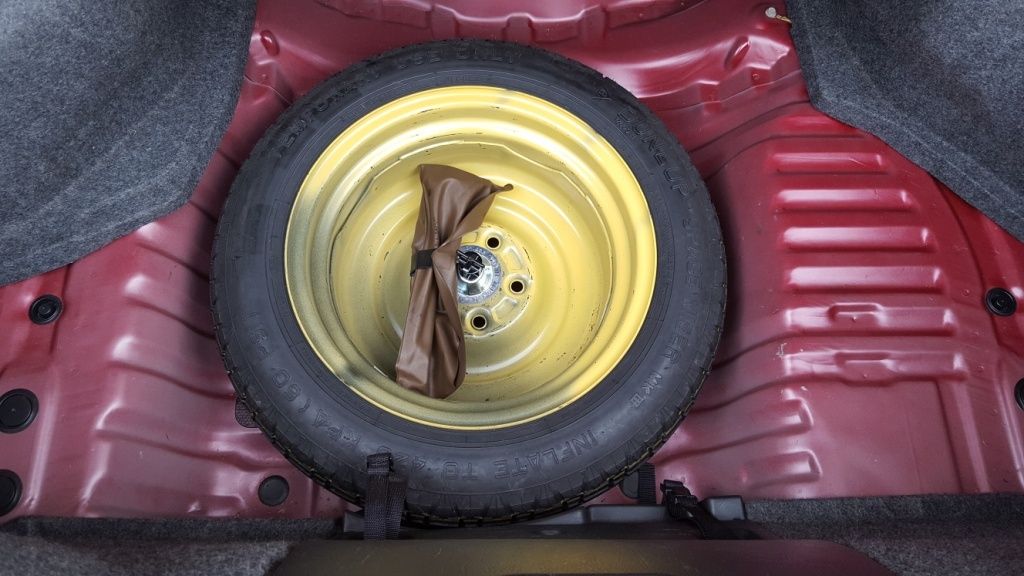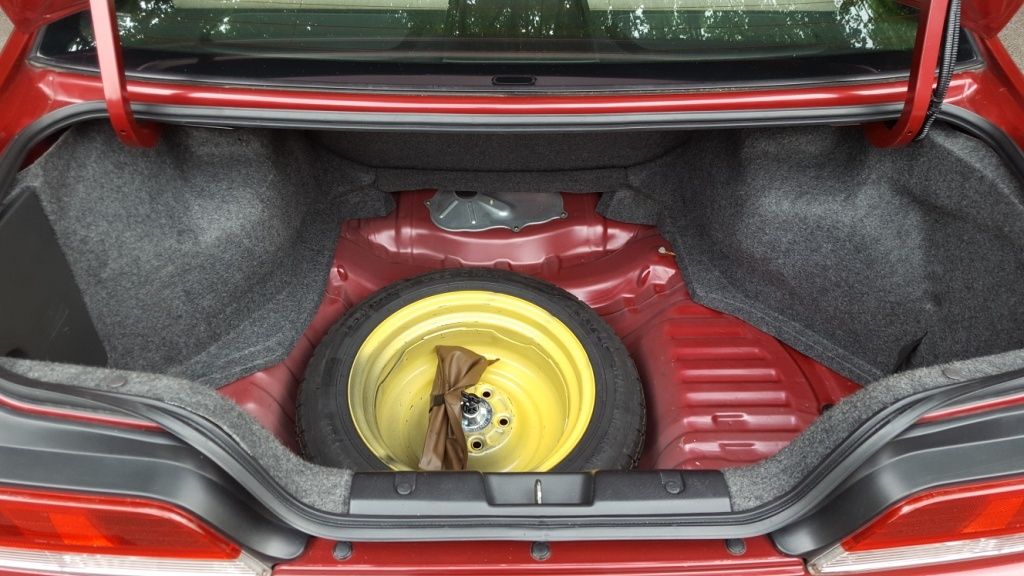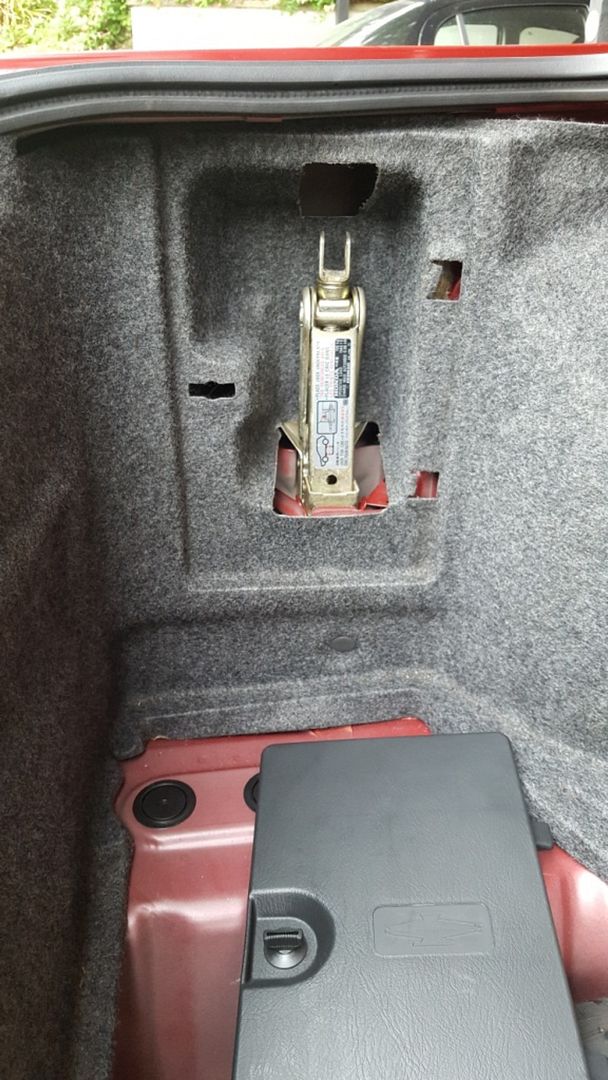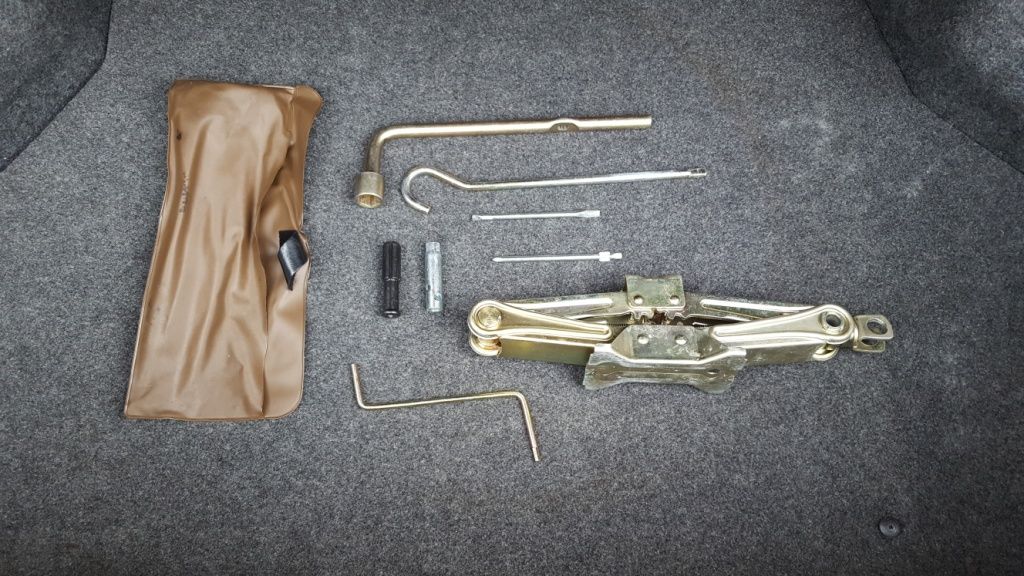 The Wheels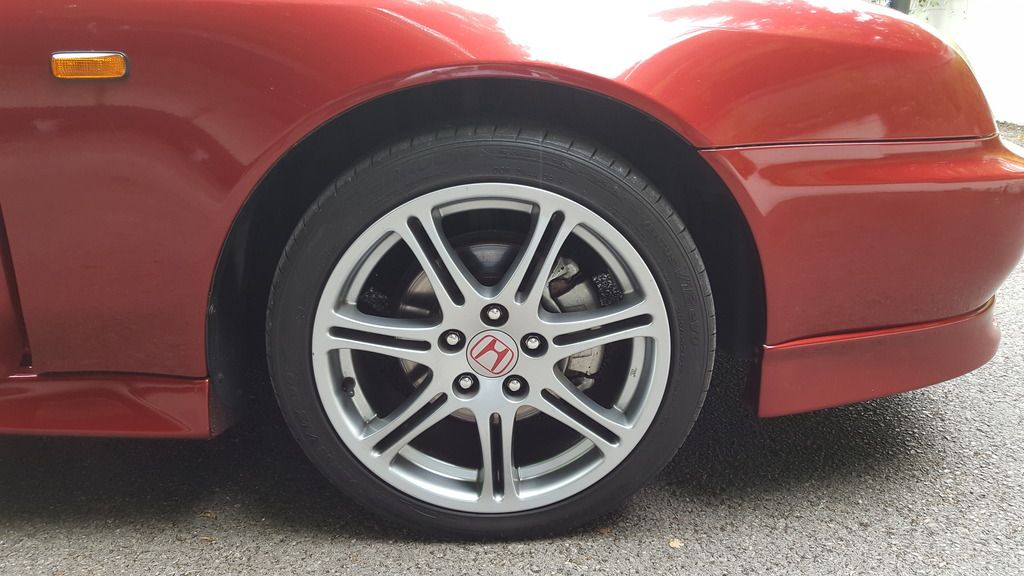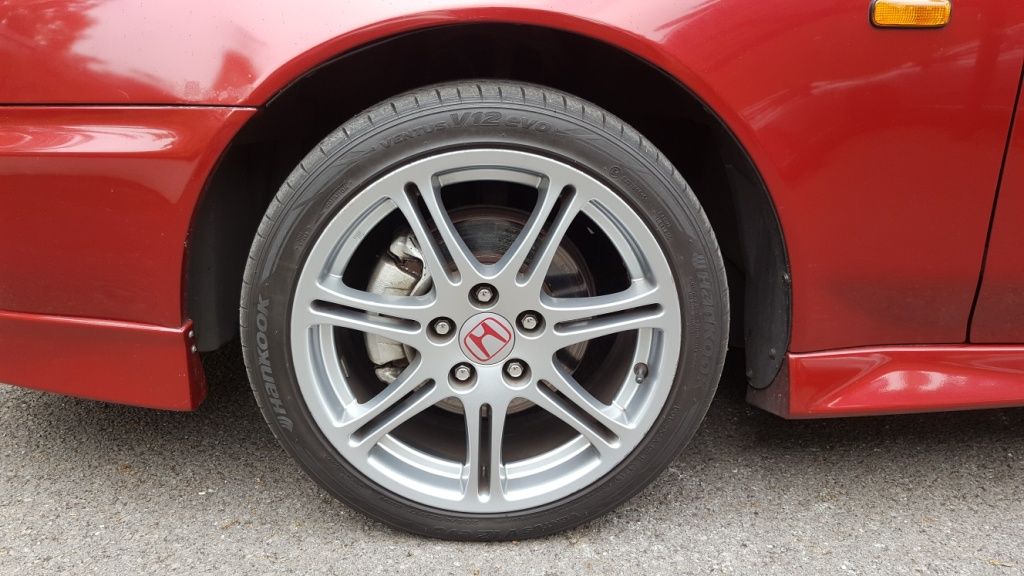 Tyre Condition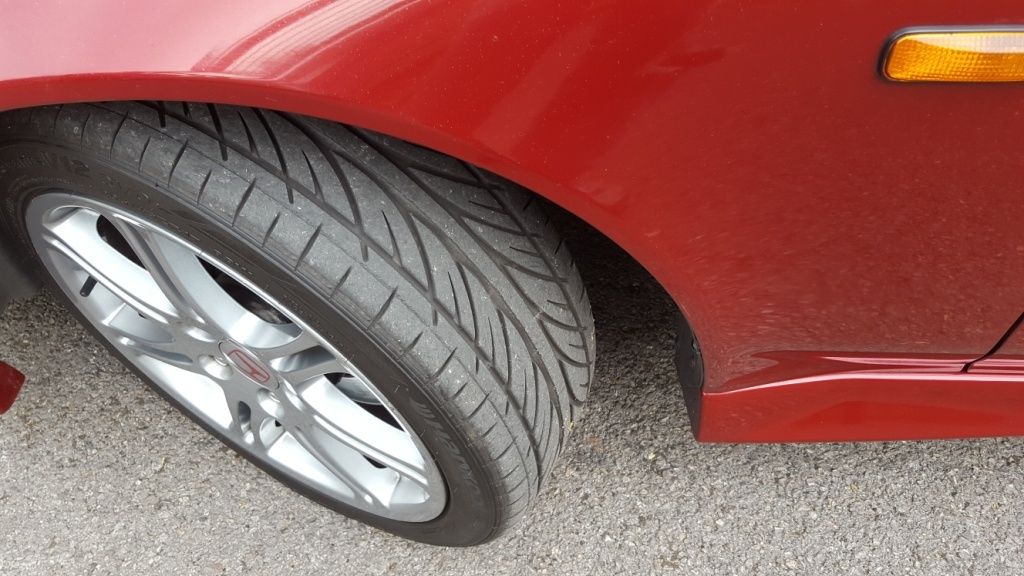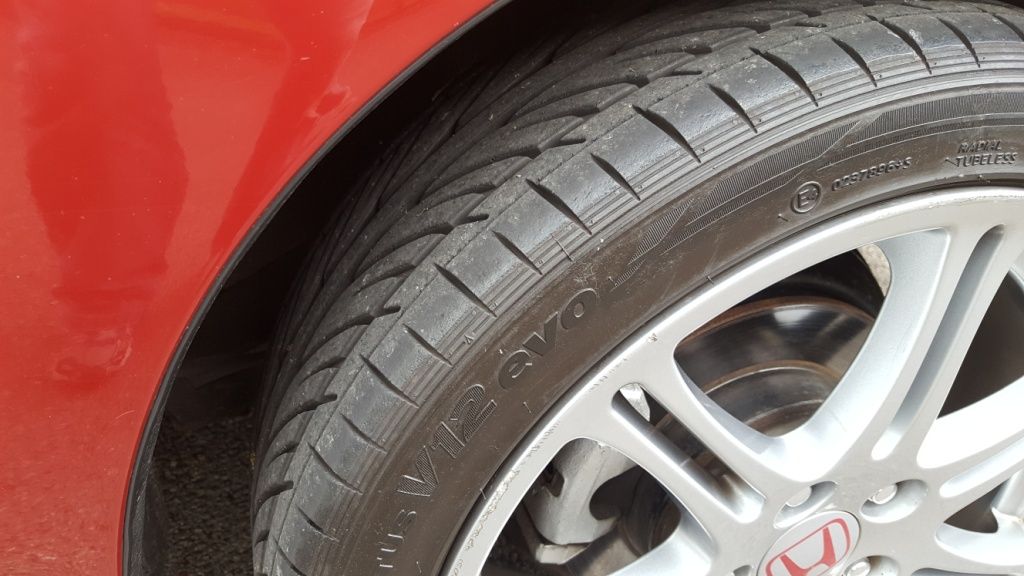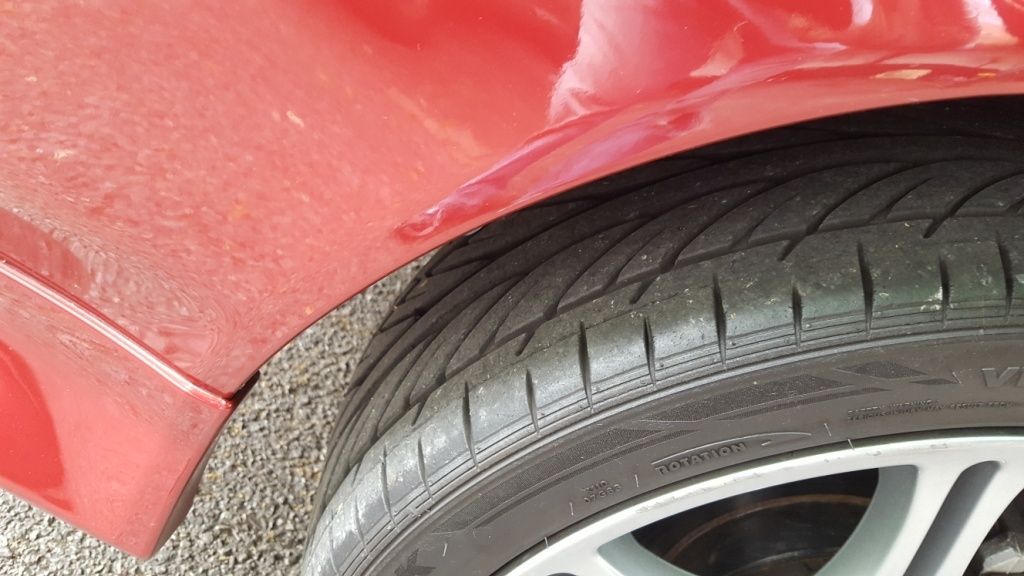 Thanks for looking guys