Picked this up yesterday.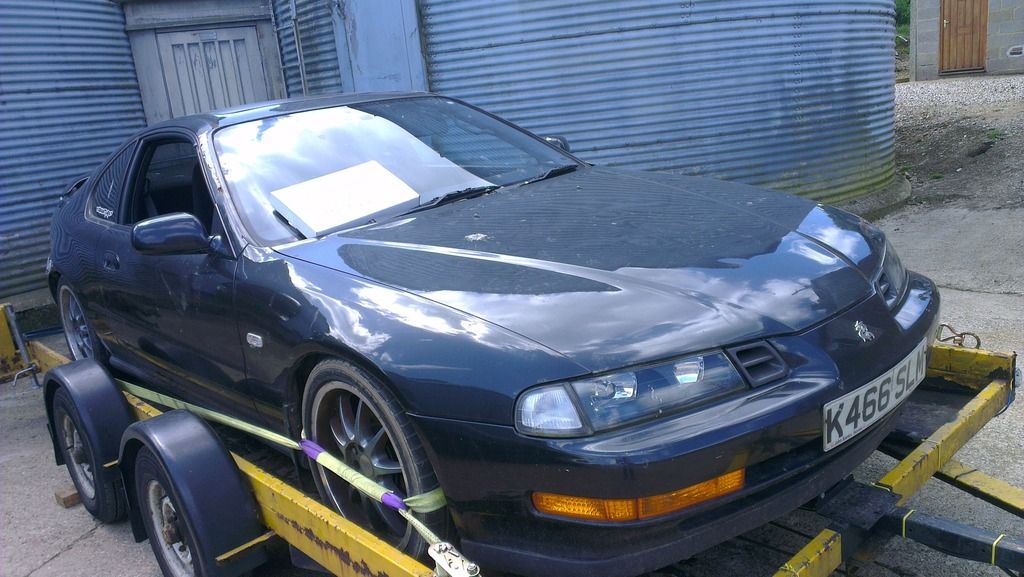 No I'm not getting into mass breaking of ludes, despite appearances - I don't have the space/time! but this one came up and had a few bits that I need at the moment, so needs must.
Its a shame the car is knackered, I do LOVE phantom grey and the car is at a great ride height/wheels etc. but it is ROTTEN! So rotten, that the only good panels on it are the drivers wing and door and bootlid. (yes, even the passenger door is rusty). The bonnet isn't rusty, but it has got small dents all over and the front bumper is drokked.
I'm not planning to hang onto it and do a full break (just taking a few bits because I want shot asap) so if you want anything let me know so I do get it off the car. Don't expect anything to be posted quickly though (I have little time outside work and doing stuff on the cars themselves). Collection is most definitely preferable.
Bits not for sale;
Drivers door switch panel
Rear brake calipers (new )
Lenzo wheels (unless someone makes me a very decent offer for them)
Seats/door cards (unless I discover they are as/more faded than my current ones)
Master cylinder and servo
Driver and Passenger door switch surrounds

Bits dibs'd/sold;
Drivers front wing -

Gone to vtecmec


A pillar trims -

Sold to arif_manji


Drivers door (complete) -

Sold to kordafish


Clear side repeaters -

Dibs'd firstlude


Engine loom -

Sold to Merlin


Fuck-off loud (but nice) 2.5" exhaust

Sold to prelude danny


Drivers side window motor -

Sold to si import



Interesting bits on it;
AEM V1 intake (may or may not be for sale, depends which one I'm keeping for the BB4)
Coilover sleeves