I have been looking for another car for a while as I need more space in my daily driver. I'm keeping the 5th gen and polybushing it over the summer when I have time. I had been trying to talk myself out of the Elgrand but in the end I could resit no longer
She's a fresh JDM import arriving in the UK in Jan 2016
It's a 2005 3.5 V6 Highway Star with I think 240hp with something like the same in torque and the clocks say it has done 76,000km (47,000 miles). The interior is in very good condition, even the steering wheel (apart from a little heat stress on the top) is hardly worn. Plus its 4wd (2wd in normal mode, 2/4wd in smart mode and permanently on options). There is a snow option too.
Other bits are the rear camera and the camera mounted in the passenger wing mirror, electric sliding rear door, keyless start, DVD + Mini Disc stereo + TV tuner with screen on the dash and a fold down screen in the roof for the passengers. All the rear seats all slide about, the middle row all rotate to face the way you want while the rears go flat and fold up to the 3/4 windows to give a massive boot.
It needs a few things done, repaint the bumpers and new brakes at some point. It goes well. I have done over 100 miles in it so far and it is very comfortable and very fast for a big car. 0-60 is apparently around 8s. It is very nippy off the line, even the wife commented on its oomph. It is something like 2 - 2.2 tons.
I never thought the Elgrand would be a potential panty dropper
The amount of attention it has got in the last couple of days is funny, particularly from the women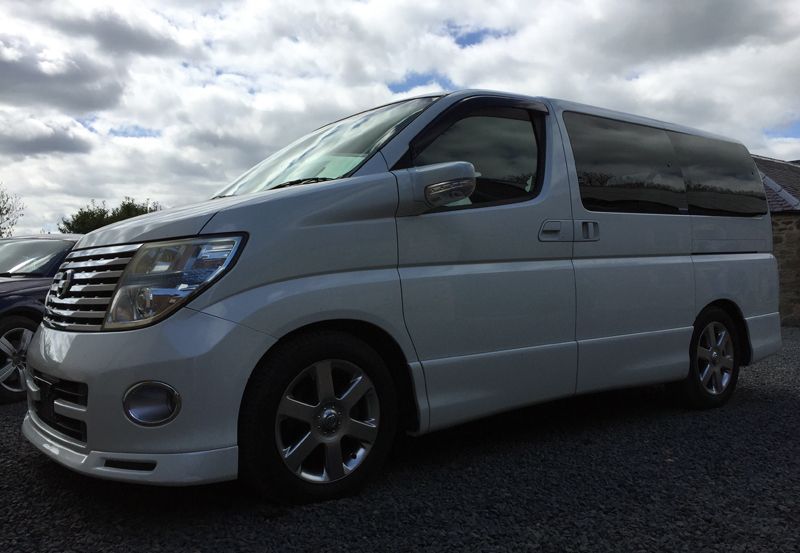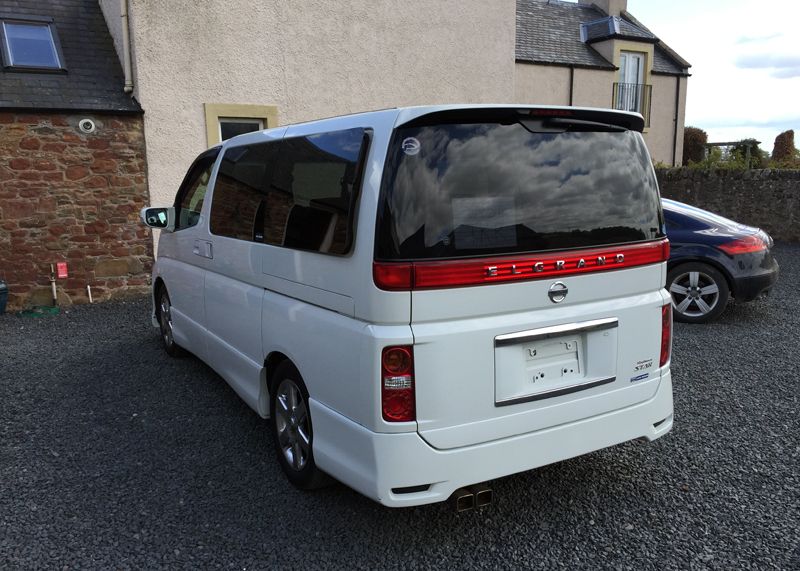 Rear camera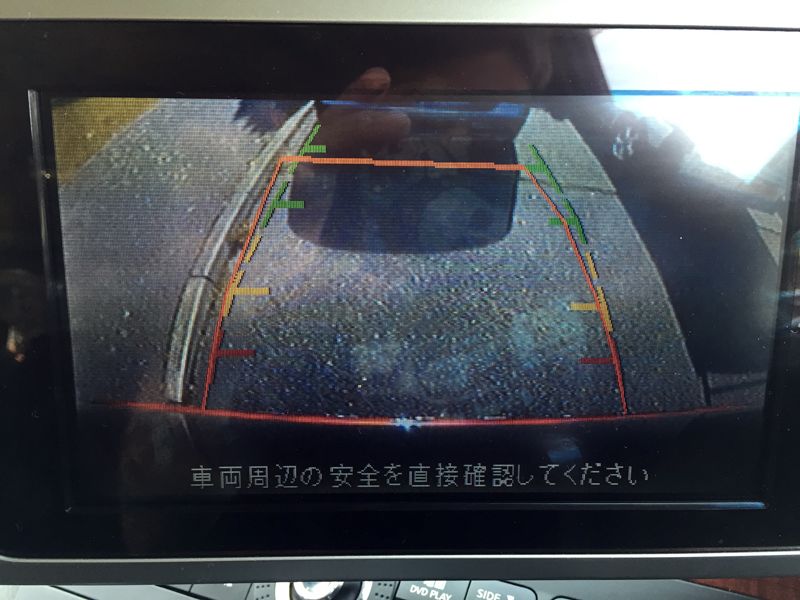 Wing mirror camera
EL dials