Picked this up today, saving it 2 days before it was due to be taken away for scrap owing to loss of storage.
Had been parked up in a wooden garage for 7 years (the one in the background of the first pic). This was how it greeted me, as it was after having been dragged out of the garage so that could be cleared;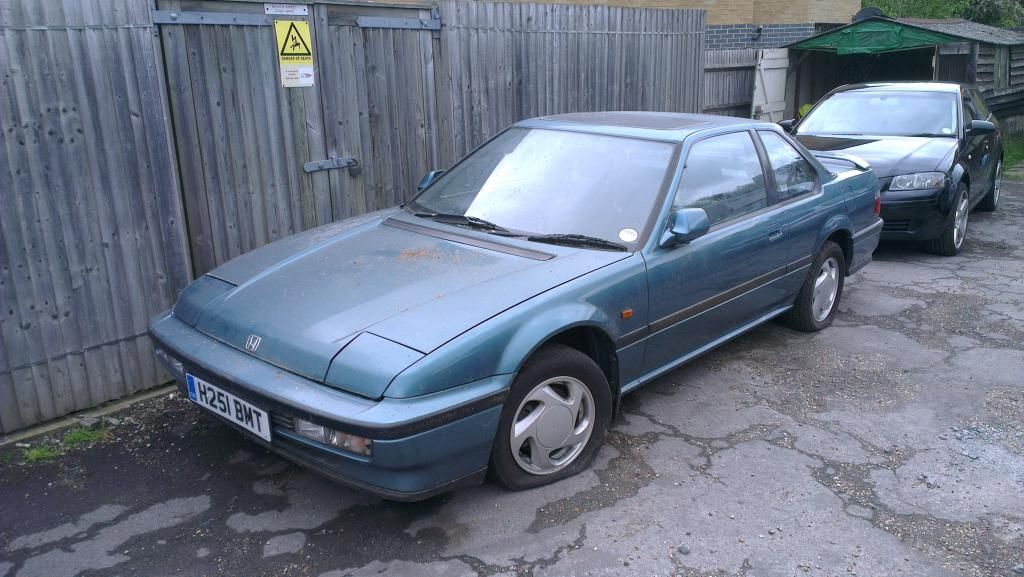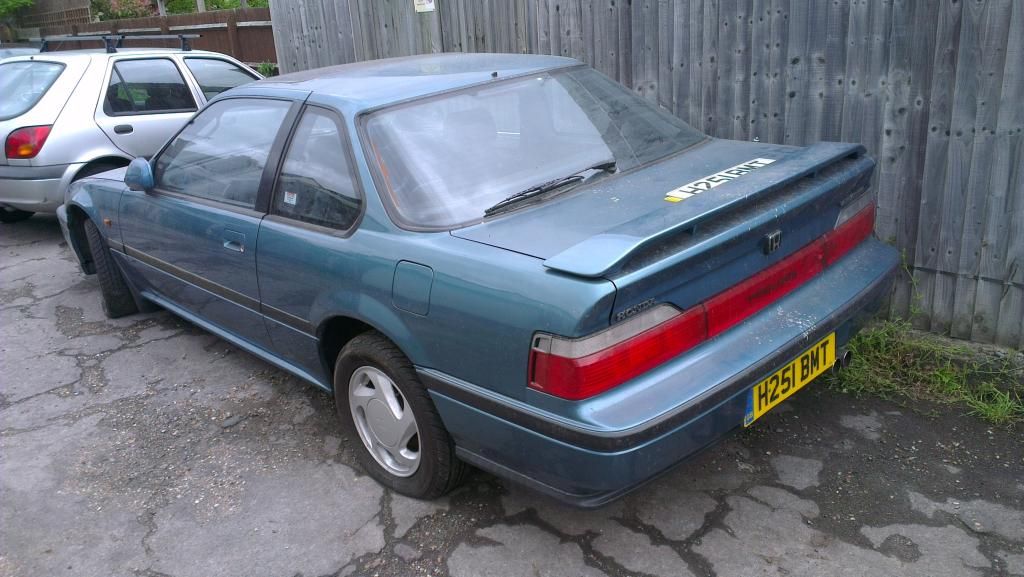 When I went round to view it I was about 4 hours away from (finally) signing a lease on my new storage space and if I'm honest, I was half hoping the car would be no good so I wouldn't find myself in the agonising position of having to let it go if I couldn't manage to get it moved 10 odd miles in 36 hrs.
I saw it from a distance though and straight away knew that was exactly what would be happening (loved the colour
)...
Couldn't see the drivers side properly because it was parked up against the fence, but looked solid and straight enough. Exhaust looked completely rotten and the current owner said he hadn't started it for 6 years, but other than that everything looked complete and good to go and the fluid levels were fine. Reconnected the battery and there was little bit of charge left in it (heater lights lit up) but nothing more than that. Parked the 4th gen next to it, jump leads across and turned the key... and... it turned over ok (bit slow at first but soon picked up). Probably turned it over for about 5 seconds before it started spluttering, so at that point I prodded the accelerator and... Vroom! Started and ticked over sweetly!
Stuck it in gear just to check if it would take drive forward/back and that was ok (brakes seized of course) and then left it idling while I stuck some air in the tyres. All pumped up ok and... well that was it - in the space of ten minutes I had to have the car! (Even Lisa had gone from not liking 3rd gens, to saying she could see herself driving it
) So it was time to start making some phone calls!
Fortunately I had a friend who dropped everything and came round with his Disco and trailer and away we went!
So a few more pics:
Exhaust is completely rotten from here back. Needs a new centre section and back box;
It has a slight scuff on the back bumper quarter and the front/back bumpers are misaligned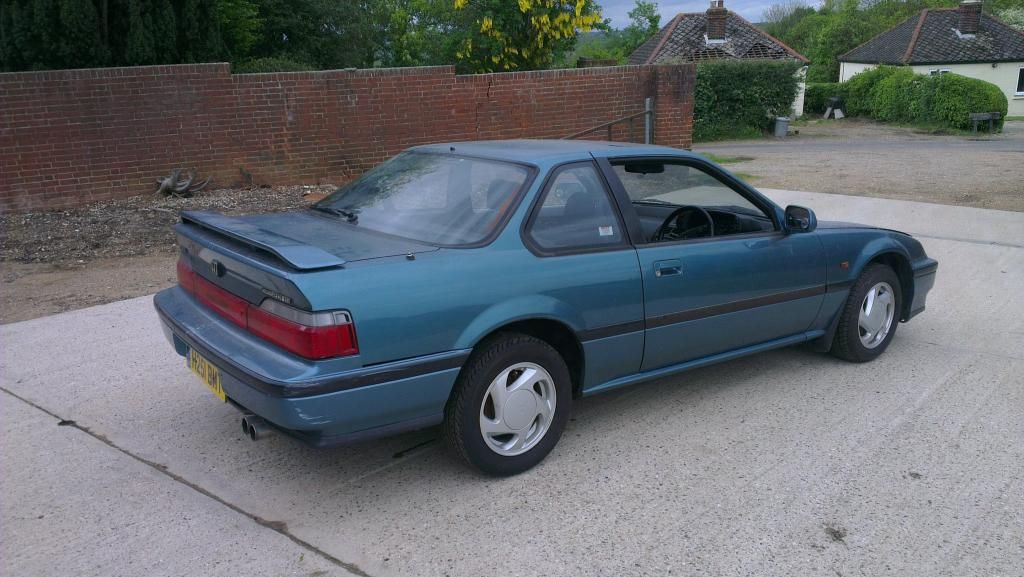 Bonnet and bootlid have suffered from laquer peel and damp has got under the paint (bubbles all over)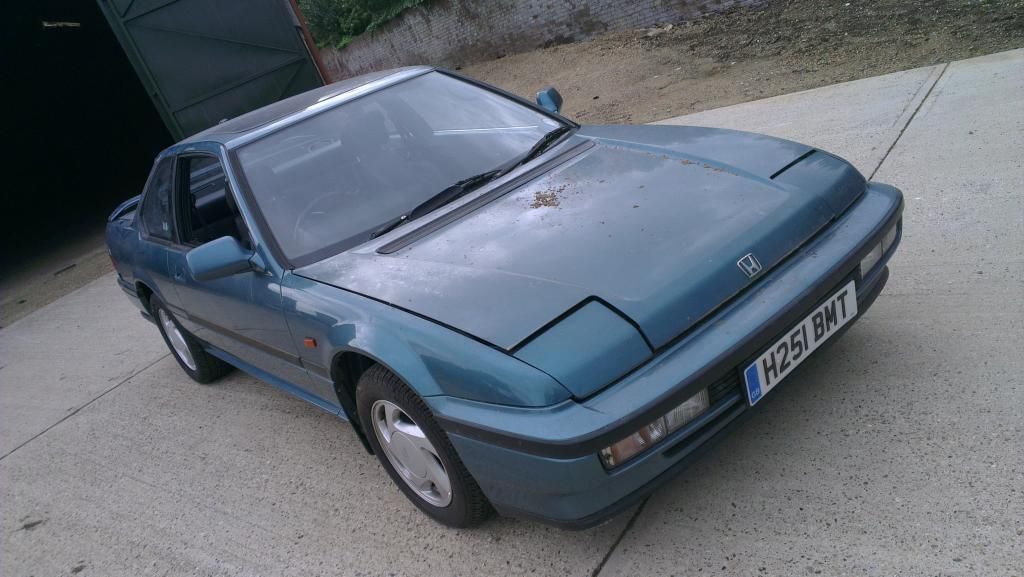 Interior is complete and in great nick.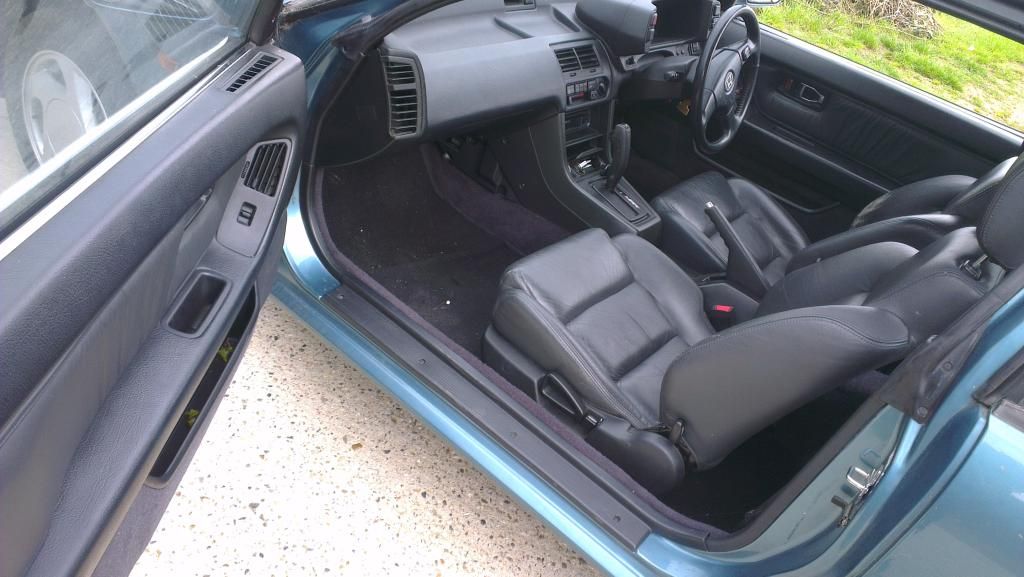 Drivers side bolster has usual wear, but not holed or anything, just discoloured.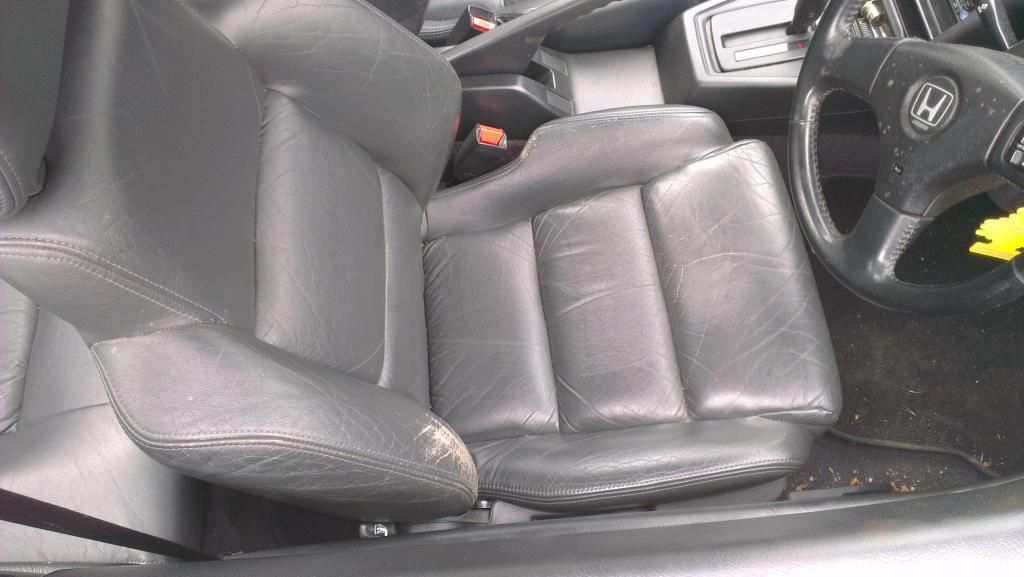 B20A7 PGMFI engine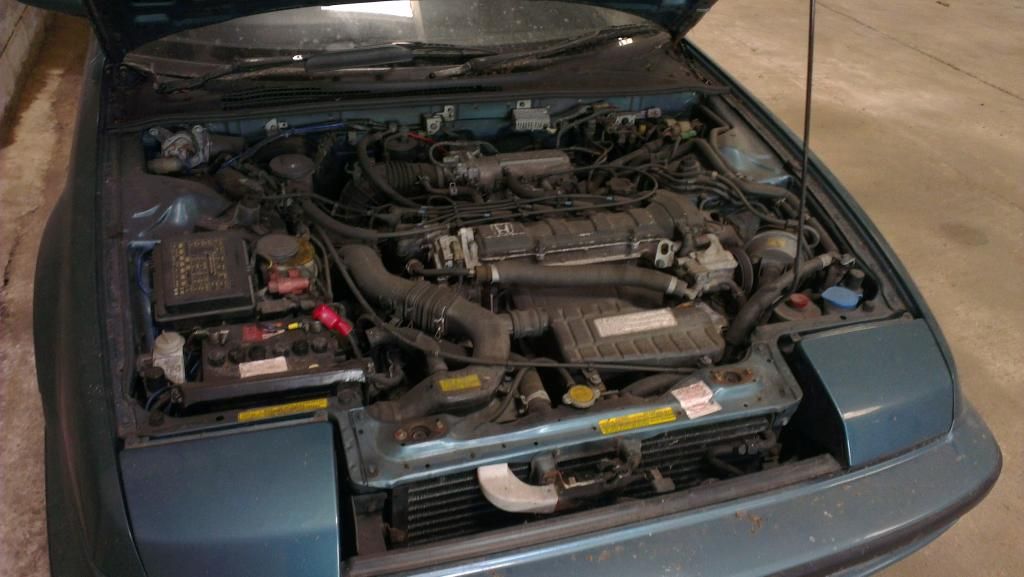 Pop up headlights!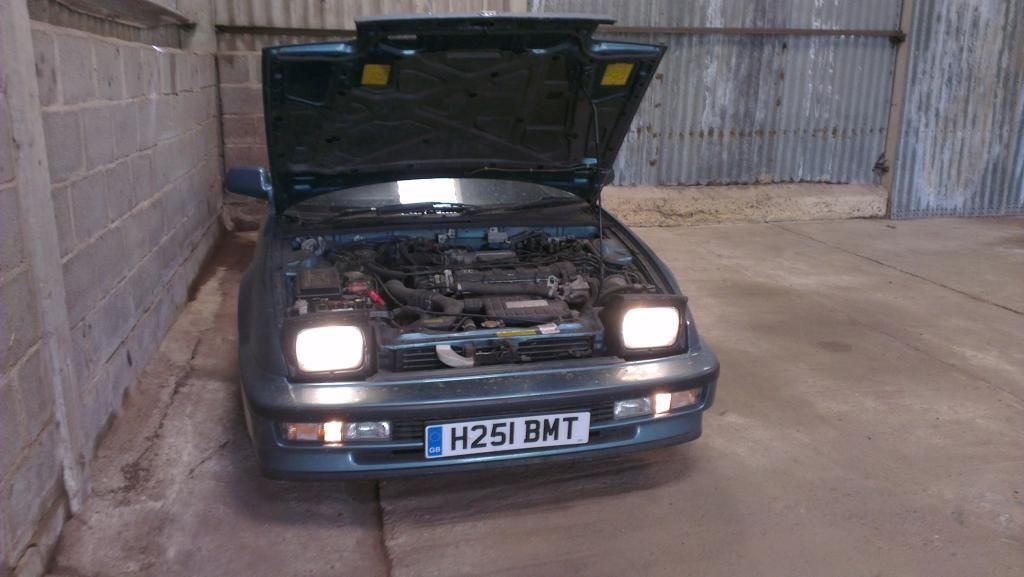 (Can't read it but) only 54k under its belt!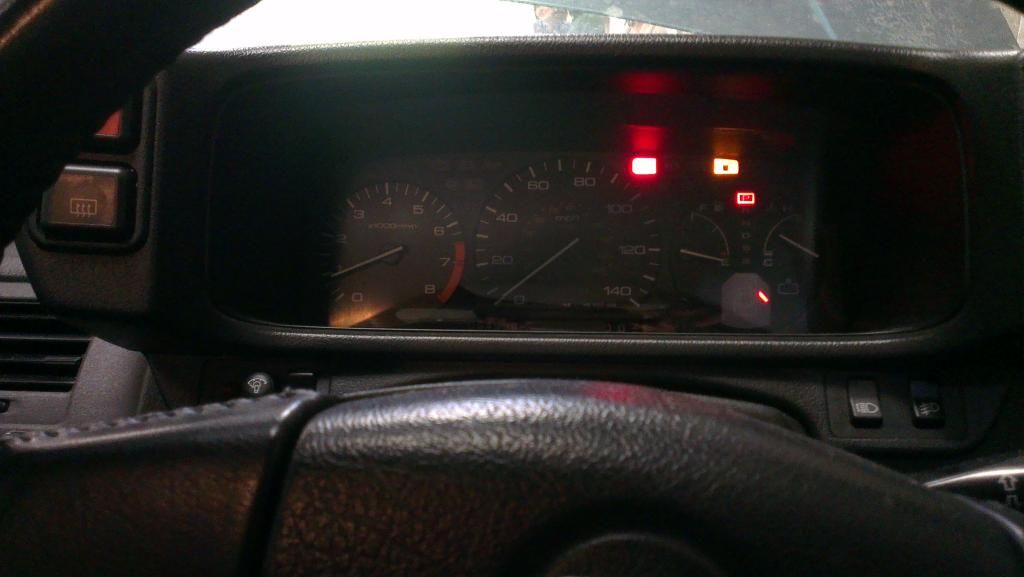 Passenger side rear arch/sill;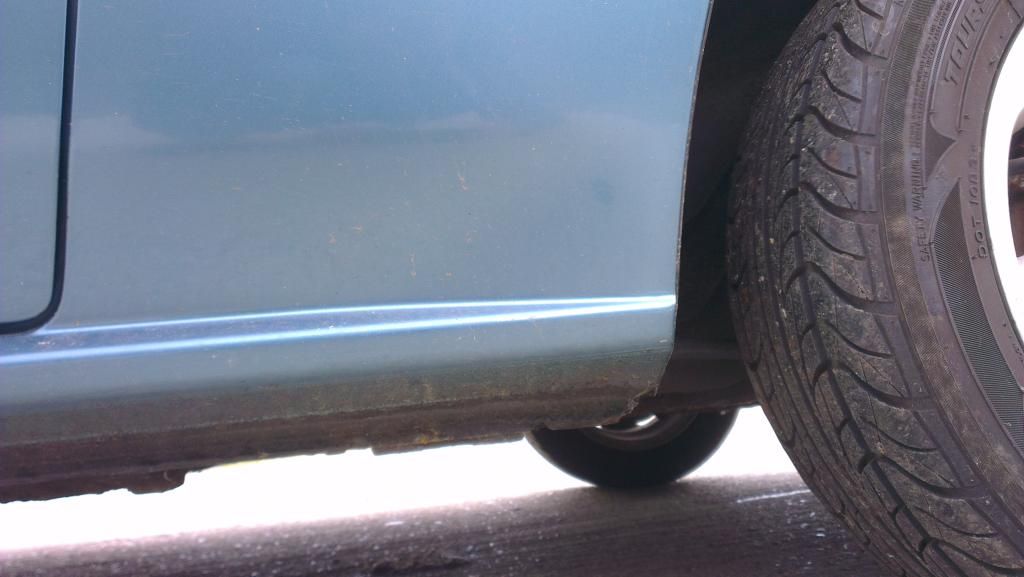 Drivers side rear arch/sill;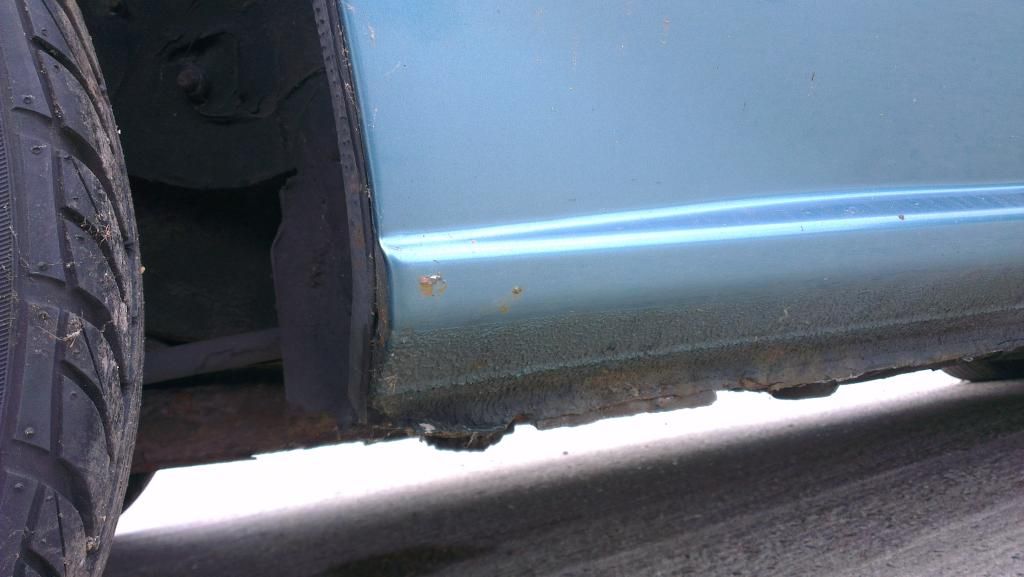 That's it! Only body rust I've found so far! (but haven't been properly underneath it yet - inner sills feel solid is all I know)
Don't know how much of this is standard equipment and how much is options but it has;
Electric Sunroof (glass)
Electric mirrors
Electric windows
A/C
C/C
Front/Rear fogs.
Plans?
Stick a new exhaust on it, strip/clean the calipers, fluid changes, give it a good look over and clean and see where we go from there...