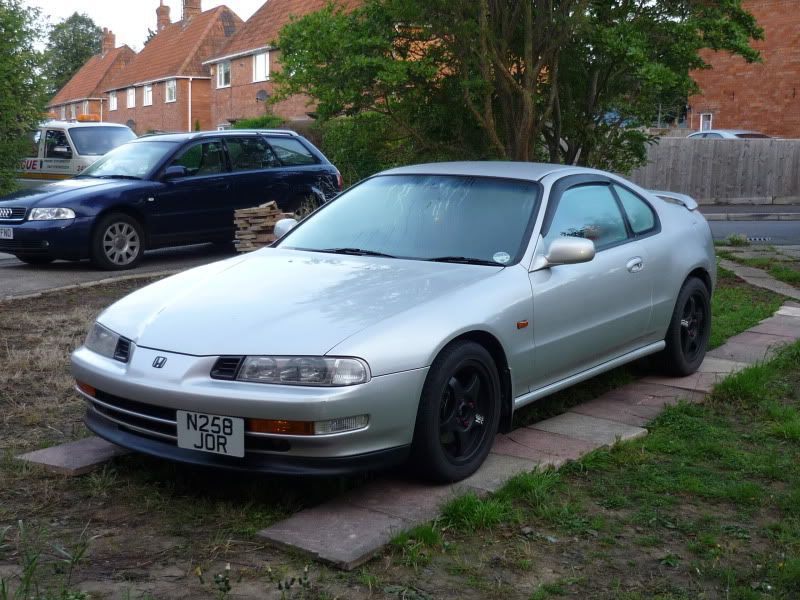 Lude's taking far too long, so I'm breaking
... my daily drive 106 Rallye, and I've bought this!...
..........
.........
........
.......
......
.....
....
...
..
.
She's a '95 BB4 (Facelift) with LSD and no extras, other than...
A very rare Azect front lip and rear spats,
OEM Chrome Facelift Nostrils (Very rare),
OEM Turning Lights (Very rare),
OEM Front Fog Lights (OS reverse light converted to rear fog),
OEM Remote Central Locking (Very rare),
OEM Folding Wing Mirrors,
OEM Wind Deflectors,
OEM Colour-coded Front Mud-Flaps (Very rare),
17" Team Dynamic Vulcans,
Powerflow Backbox,
Tanabe Sustec Front Strut Brace,
Ebay Rear Strut Brace &
Ebay Induction kit.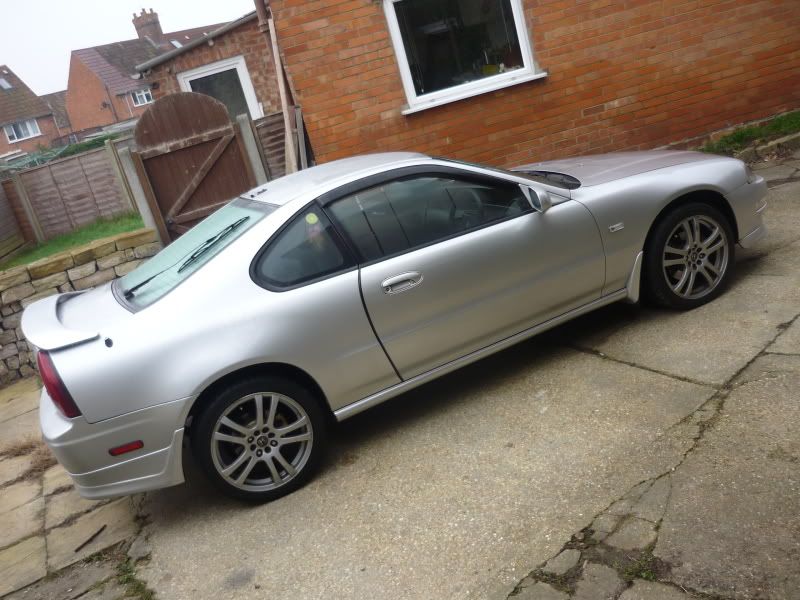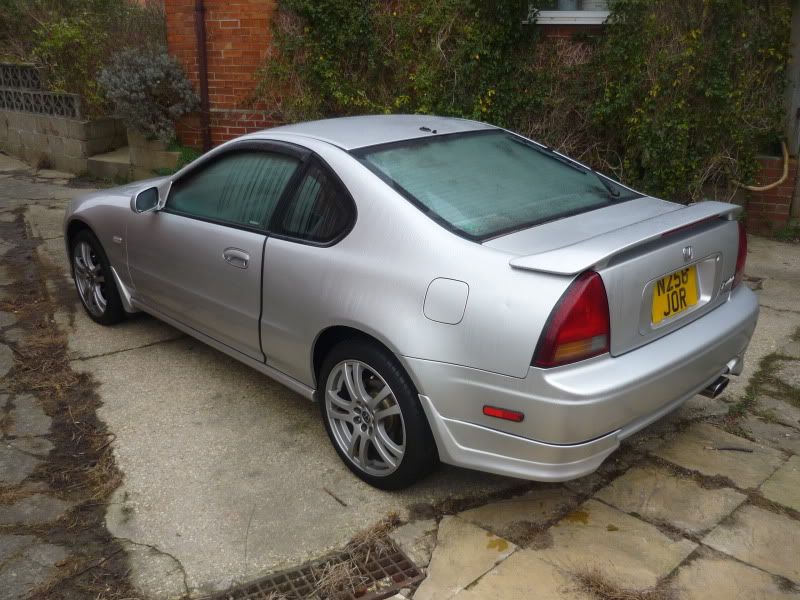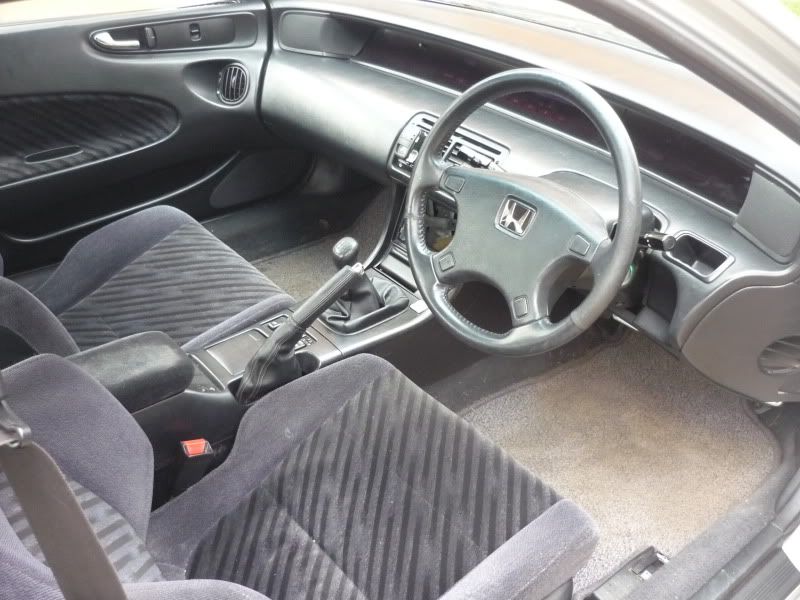 Some of you may well recognise this little beaut as Shaun(ludeswamp)'s baby. Well after struggling to resist the almost giveaway price he was offering it for and after attempting to sell my Rallye and then the head gasket going the day after I took a deposit (
), I finally have Vtec in my life again!
I picked her up on Saturday after a 4 hour drive, and after a 4 hour drive back again I can confirm I'm chuffed to bits!
As Shaun had said in his ad, the front droplinks were shot, but they only really made themselves known in the last 15 miles of my 200 mile trip. So I replaced those Sunday morning along with the front sway-bar bushes (I'd planned ahead, thanks to Lude Stu
) and it turns out I had a spare set of front aeroblade wipers to replace the knackered ones from when I did my single wiper conversion on the project lude. That done and considering she drives sweet as a nut, fingers crossed she should fly through the MOT on Wednesday.
Then whilst I had the two front wheels off I took the opportunity to add my own touch to her...
... and now I have a great excuse to keep my OZ Racing wheels!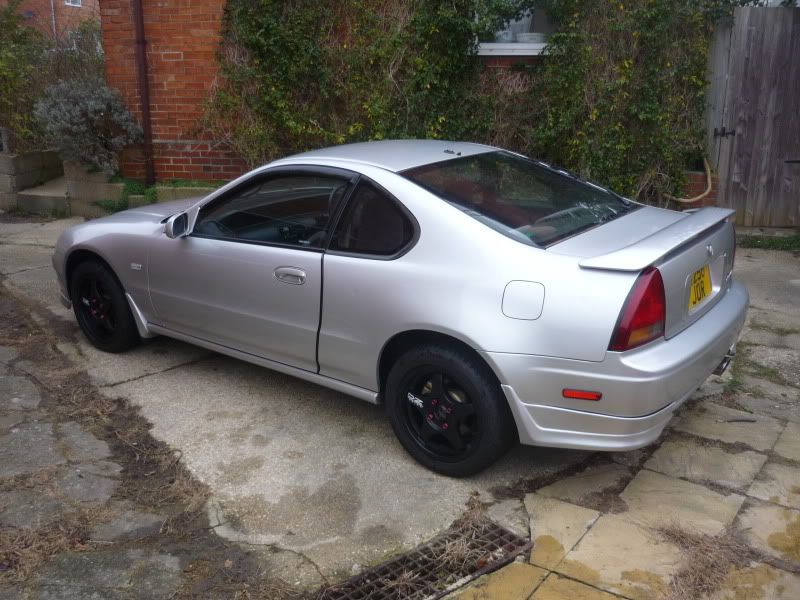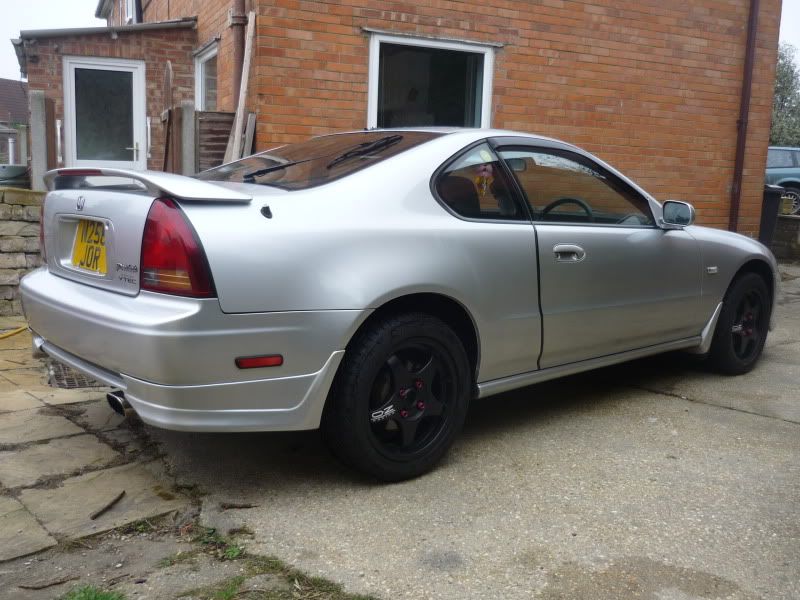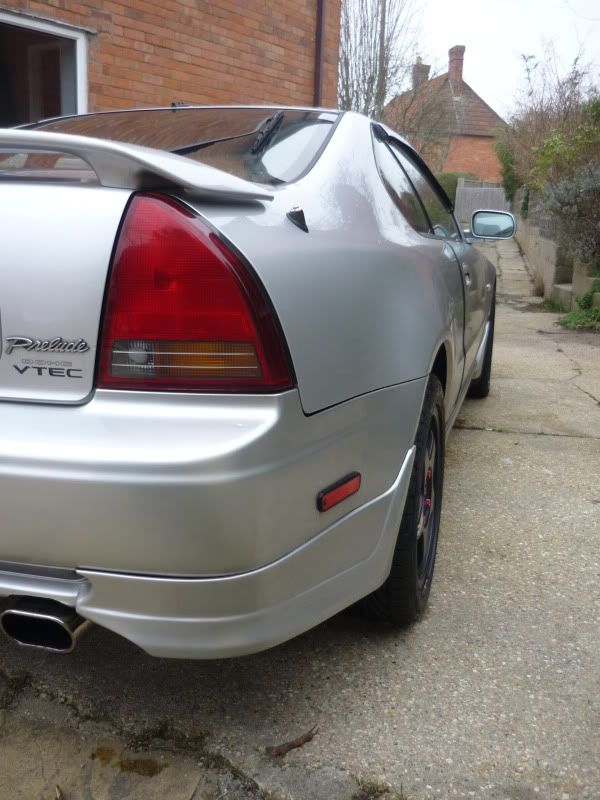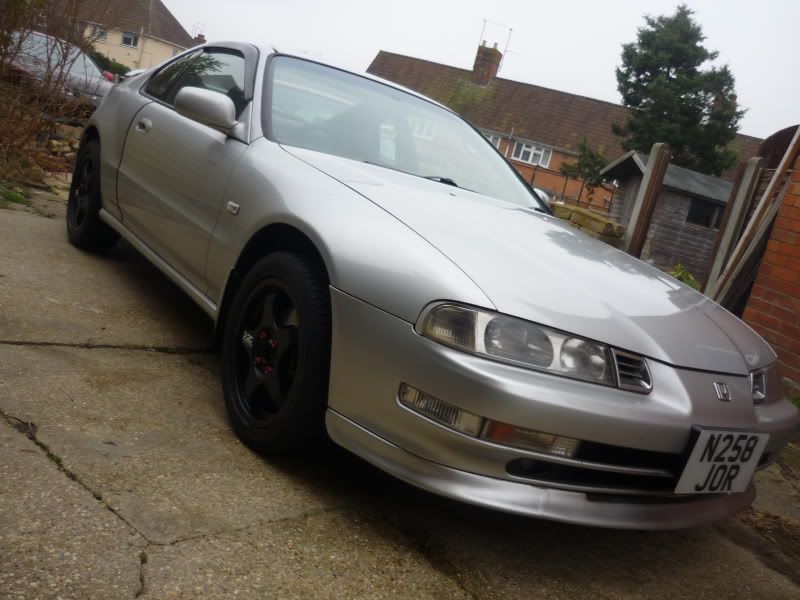 And before any one says anything, Nope!... she's staying at that height
The plan from the start is to keep her as standard/OEM as possible as I still have my project lude to spoil
Be no sense upgrading the performance of two identical Preludes (As that's what they are... Bar the colour(s) they are both H22a with LSD and no extras... Just the way I like them
) It'll be good for comparison.
She currently has an ebay induction kit, but I'll be returning this to standard with one of the OEM airboxes Shaun also provide me with. She's also got a Tanabe Sustec front stut brace and ebay rear, but I have no issues leaving those fitted for now
The only thing I may upgrade is the exhaust. She currently has a PowerFlo back box fitted to the centre section, but I'm not too keen on the oval tail pipe. My current exhaust on the project lude is an amazing Pro-Speed custom 2.5" catback exhaust with decat, but I plan to up that to a 2.75" system, so rather than get rid of the Pro-Speed (which I don't want to do) I'll pop it on this lude instead... Once she's passed the MOT of course
There are a few other bits and bobs I'll be sorting along the way, including reworking the front Azect lip, as as Shaun pointed out, he did a bit of a rush job on it to make a show on time, so it just needs a little attention
Anyway, there she is for now... with a number of little OEM JDM trick bits
... Looking pretty