So as some of you know I had a lude before and the distinctive white stripes to hide the lacquer peel on the bonnet was as good as it got and the head went and then that's all she wrote...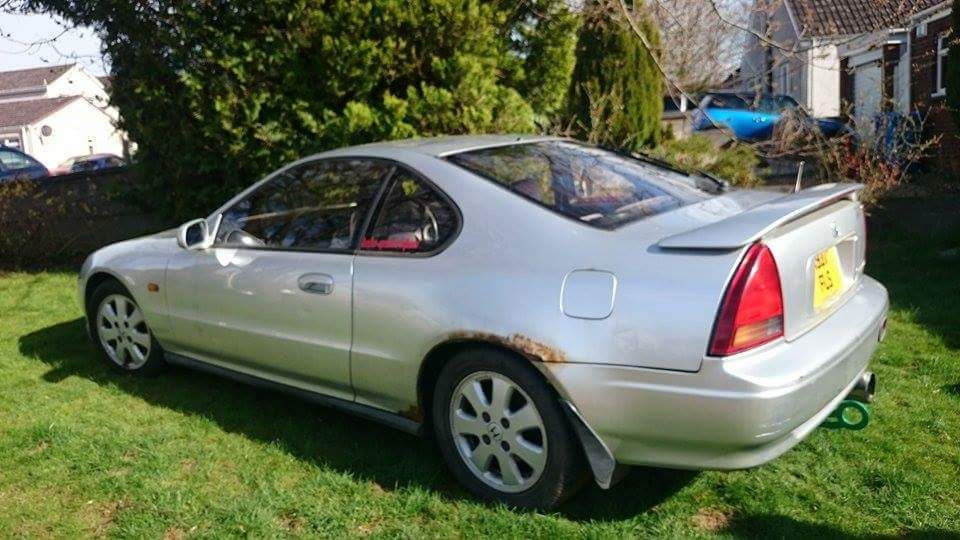 Since then I have been dotting about in this car and that car with no great satisfaction. So I bought myself a 2.2 lude import little bit of work needed and loved it again had the ecu chipped and few touch ups here and there.
About a year ago past Feb me and my significant other were away for valentines in Killin in central Scotland but the end of that story ended up half way up Ben Lawers and steam pissing out everywhere. Awaited the AA with little to no signal and was not best pleased. Got her home and cried then went and bought a vw golf (much to my demise this broke on me too) I then MOT'D it and sold it to buy an 8th gen civic diesel just as a run about motor...then I turned back to the lude only a year later and now officially a daddy.
I needed to move it from the parents driveway for the old man to get on through to the back garden and so it has begun.
I nipped down to the parents got a wee tow and got air in the tyres to get her moved. A minor hitch whilst trying to hurry this by removing 3 wheels with a car jack and two manufacturers ones....well that ended in tears as the lude fell over...no major damage and it's going to be getting a full overhaul so wasn't too bothered.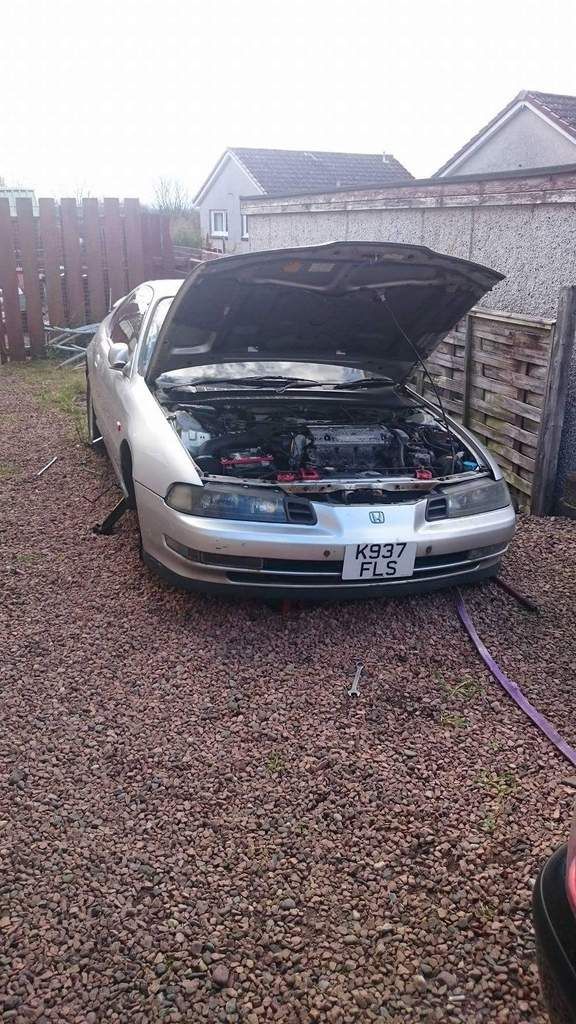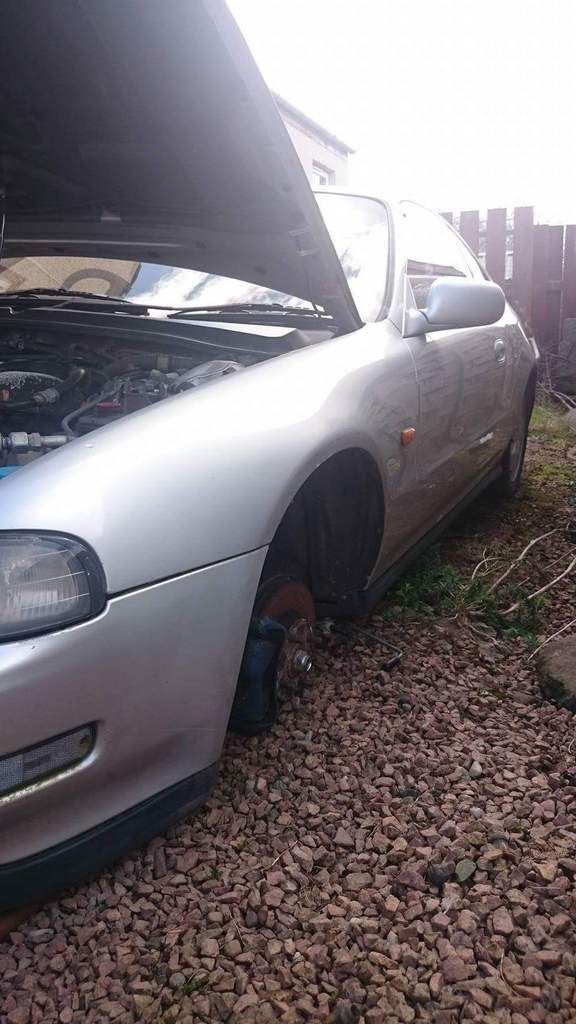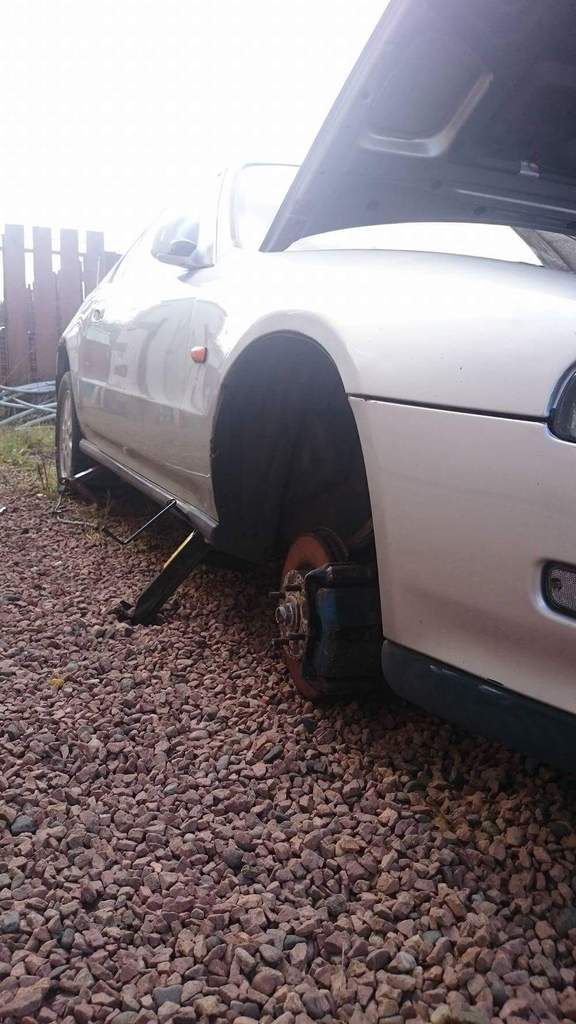 I did eventually get her moved and having sat for a year and not moved still looks pretty good.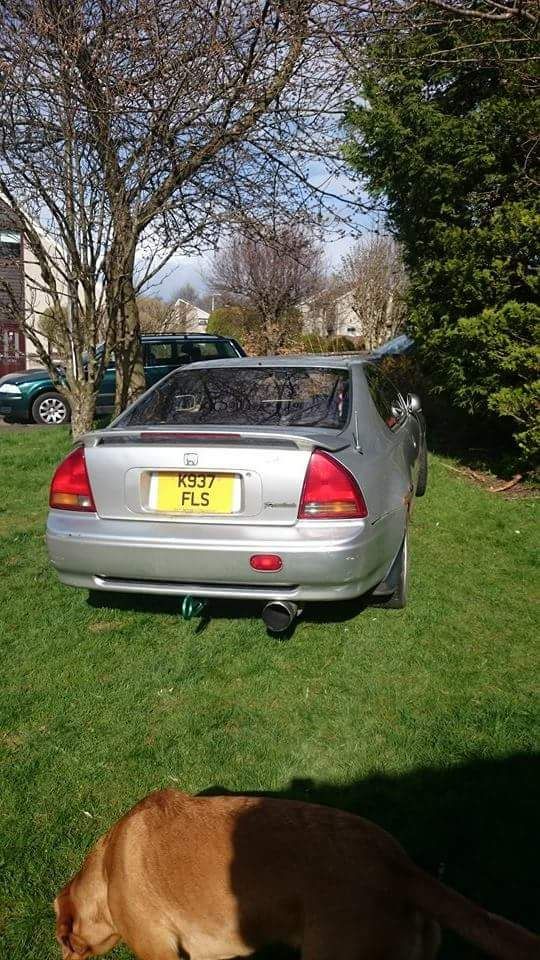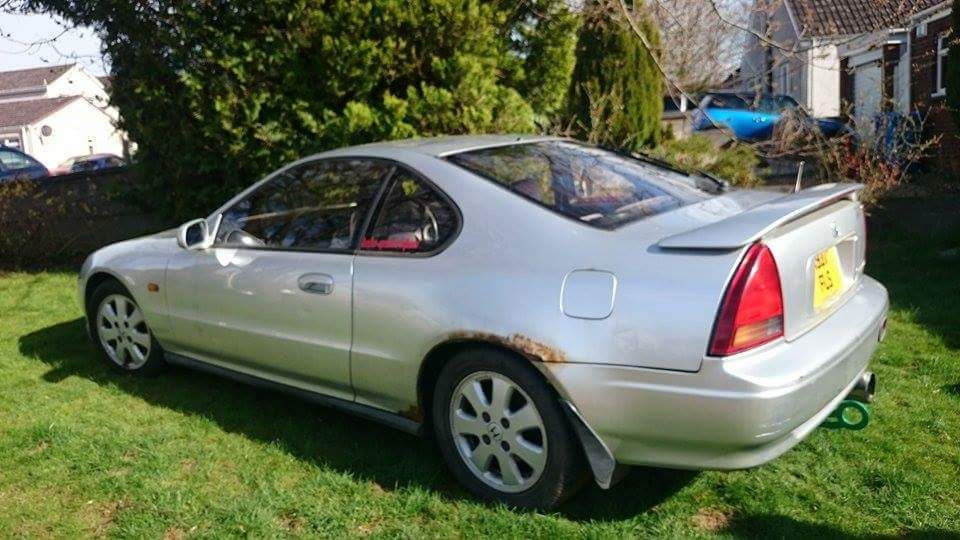 The idea when I get the chance is fix the leak and get her up and running to get to a place I can work on her as and when but the intention is a full rebuild.
I have the arches already from @cebul and a few things to tweak but I will no doubt be needing help as I go and you have all been amazing in the past so here we go........