My BB4 "granada black beauty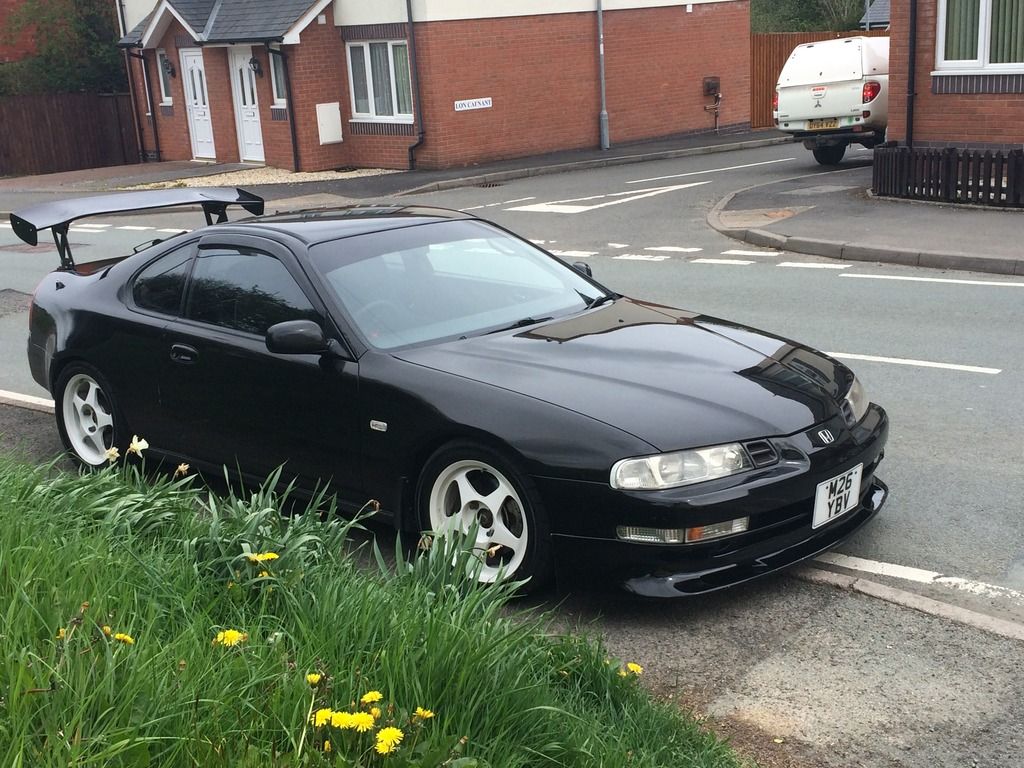 So here is my build thread for my first lude...
Spec
: 1995 JDM import BB4
No sunroof, no 4WS, no ABS
Engine
-
Original JDM H22A engine (197bhp)
*** Engine rebuilt: ACL Race series big end shells,
Nippon piston rings, full gasket kit, cam belt kit w
With balance belt, VTEC direct Manual tensioner
OE Honda VTEC solenoid gasket, blue point clutch
Apexi air filter
ASU breather filter (rocker cover)
Stainless 4-2-1 heat wrapped exhaust mani and down pipe
2.25 stainless centre section
j's racing replica rear silencer
Silenced De-cat
Chipped standard ECU 9k rev limiter
Chassis/Brakes
-
Front and rear strut braces
Ferodo DS2500 front brake pads
Ferodo premium rear brake pads
EBC blank front discs
Goodridge braided brake hoses (red)
Castrol Edge dot 4 race fluid
MeisterR ZetaS Coilovers
Japspeed rear toe arms
225/45R16 Yokohama AD08R tyres
Exterior
-
JDM wind deflectors
Chargespeed front lip
16x7 Desmond Regamaster EVO wheels
Big carbon rear wing
Cut UK rear bumper with fog light
Front bumper Canards
JDM yellow front fog lights
Interior
-
Corbaeu revolution bucket seat (driver)
Motomec 3" harness (driver)
Aluminium DC2 gear knob
Genuine 300mm sparco flat dish steering wheel
Vibe amp (Professionally installed)
Vibe sub (Professionally installed)
Alpine CDE-103BT head unit
Honda oe zebra floor mats
Rear seats and seat belts removed
Small fire extinguisher
Detachable steering boss
Mugen rep pedal grips
I bought her in February 14, with a serious oil burning issue.
It was so bad it would oil the plugs up and refuse to run if not warmed up and the smoke from the back was just ridiculous so I set about an engine rebuild strait away..
I haven't got any pictures of it before i started work on it as I wasnt wasting any time and got stuck in..
here are the photos ive got of the build so far..