Some of you will remember I bought this beauty from @Salazar a while ago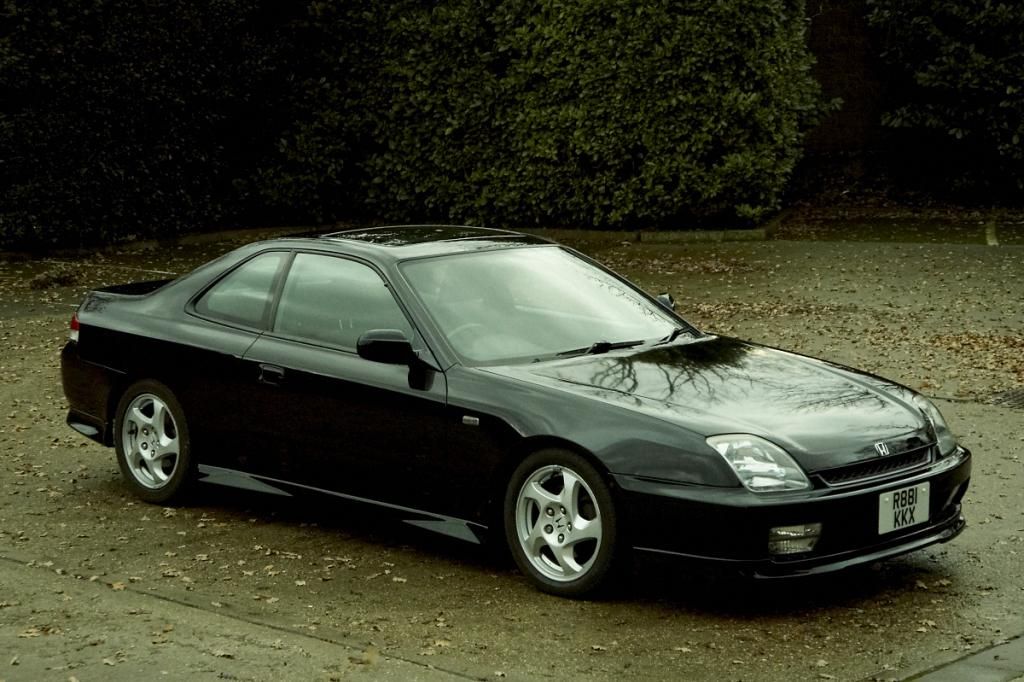 The current spec-:
1997 Honda Prelude 2.2vti - professional auto-manual conversion using a full donor car and short ratio M2P4 gearbox
Engine and Engine Bay
JDM front strut brace with JDM front suspension top hats
Carbon Fibre Air Intake with Pipercross Viper Filter
Type S 62mm throttle body
Magnecor KV85 spark plug leads
Custom painted rocker cover in Thunder Metallic Grey
1999-2001 ECU and map
1999-2001 Knock sensor fitted
1999-2001 M2P4 short ratio gearbox
ATR clutch
XTD lightweight 10lb flywheel
Skunk 2 magnetic engine sump plug
Skunk 2 magnetic gearbox sump plug
Body
Honda Access Shocks
Tein S-Tech Lowering Springs
Tanabe rear upper strut brace
Honda locking wheel nuts
Honda Motegi kit
Honda Accord Penta 17" Alloys
JDM front grill in metallic grey with Prelude badge
JDM rear bumper with square number plate and fog light relocated to rear light cluster
JDM front fogs, complete with OEM JDM interior fog light switch
Front indicators detangoed
Boot lid debadged
Interior
Team Honda Sport Interior
Honda Access floor mats
S2000 AP1 SRS 1999-2001 steering wheel with custom professionally painted black Honda 'H' logo
S2000 cruise control buttons - imported from the US
Full Honda OEM Carbon Interior Kit (Stereo Surround, Door Switch Surrounds, Centre Console, Speedo Bezel)
Prelude metal kick plates
Red led's fitted to speedo cluster
JDM map light
Recently fitted parts
Exhaust system - new 1999-2001 larger diameter exhaust fitted from cat back - mid section and rear silencer
Brakes - new brake discs and pads fitted all round, plus new fluid. 1x rear calliper piston seal also changed. Both rear calliper's have been refurbed in my ownership and hand brake mechanisms greased recently.
Windscreen washer pump - new washer pump fitted
Engine - new rocker cover gasket, spark plug seals, and cam cap fitted with repainted rocker cover.
So far I've only had time to swap over the interior for my Team Honda Sports seats, and Honda Access mats.
And this is how she stands at the moment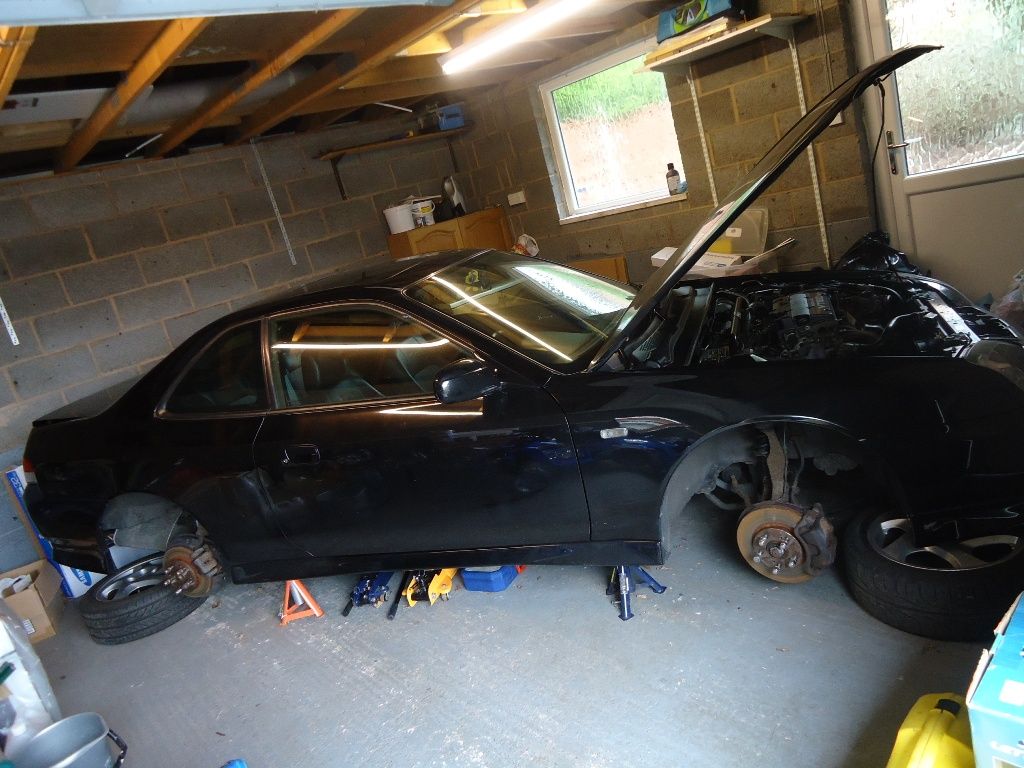 The wheels are off, ready to be replaced with my recently refurbed Pentas, and i'm also planning on swapping the suspension for my Honda Access shocks and Tein lowering springs. Once this is done, I'll be looking for a suitable replacement engine, and will most probably swap the gearbox for my M2T4 LSD tranny
I'm really looking forward to getting her back on the road, but I just need to get a bit of time off work now
Here's a pic I took the day the Lude came into my possession, thought it was pretty cool
I haven't got any major plans as its already spec'd to my liking, but I will be making a few updates over the next few months