Ok, finally getting round to copying over the profile thread of my UKDM from PUK;
(Originally posted Aug 24th 2011)
Hi all,
Been a member on here for yonks and had 2 cars over that time, but never got round to posting anything about either of them particularly.
Anyway, finally taken the plunge to get some serious bodywork repairs done to my current lude, so thought it was about time!!!
Had this one about 4 years. It's a UK vtec with 4WS and air-con, colour is Brittany Blue Green Metallic or Bright Blue Green Metallic (seen it called both?) anyway, paint code BG-23M!
I've done bits to it over the last few years to sort out minor niggles on the bodywork (replacement boot lid, replacement spoiler, cheapo metal repair the arches, one side resprayed after some stupid cow drove down the length of it etc) but there were other bits on the shell that were really approaching the point where it either needed work now, or it was gonna have to be binned.
Major problems were the usual suspects (top arches which were bubbling again, bottom of the arches near the sills, sunroof etc). What I was most worried about was bubbling around the front screen though. I knew about a few dents, but the bodyshop found about 20 in all, plus some that had previously been repaired but not very well.
'Before' pics now added at last!
This side has the arch repair kit in and first welded up - more weld to add before grinding back and filling to smooth in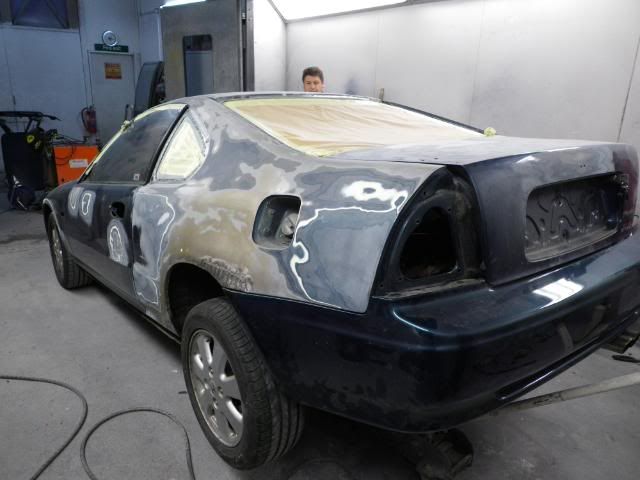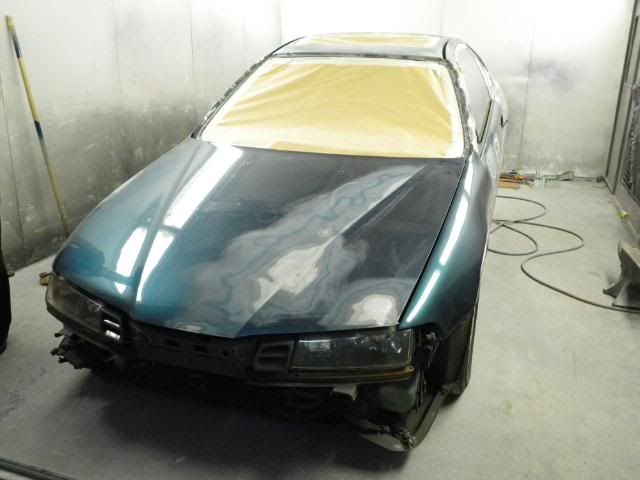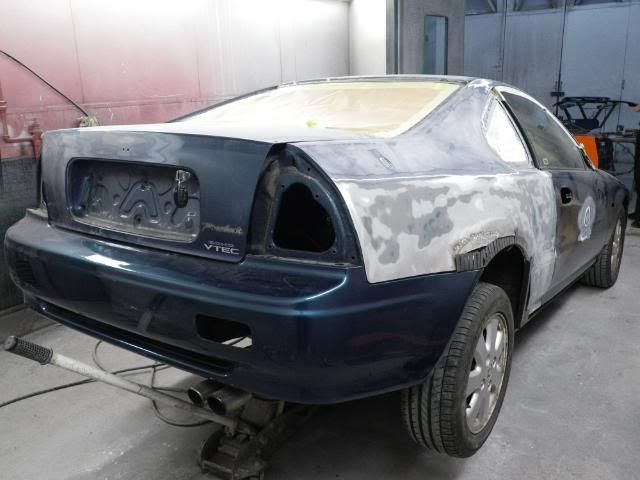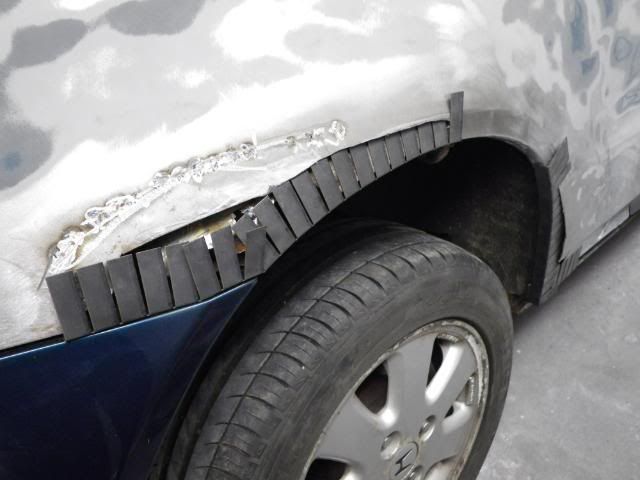 Arch repair kit is just being offered up here - the rust at the bottom will get cut out before it's properly fitted and welded...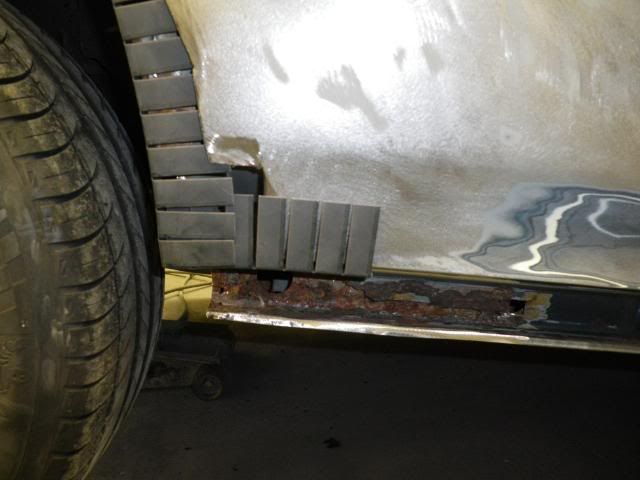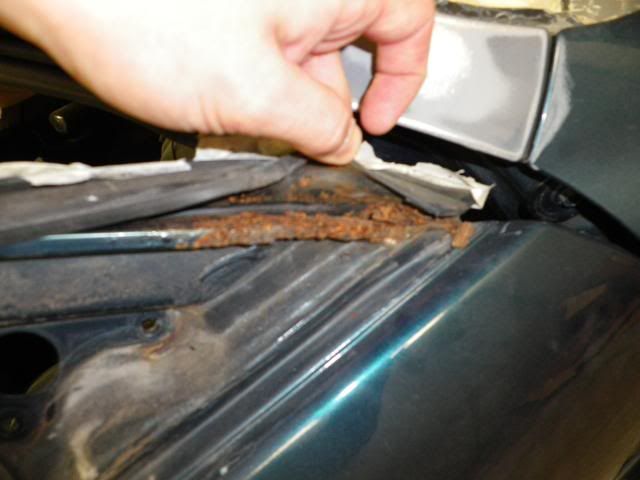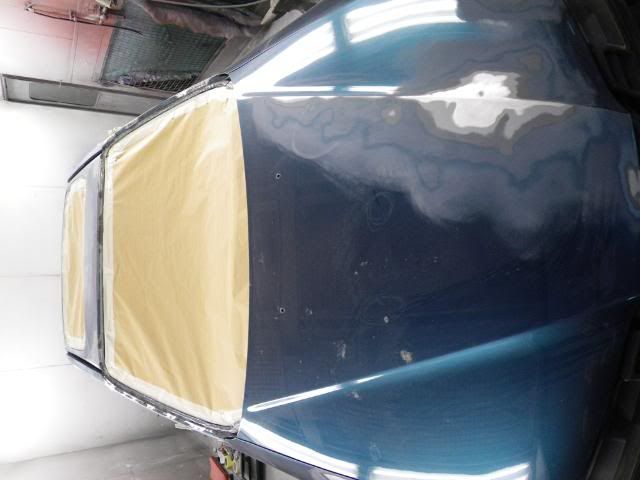 These from my second visit to see progress after it's been in for a week and half, with them solely working on my car...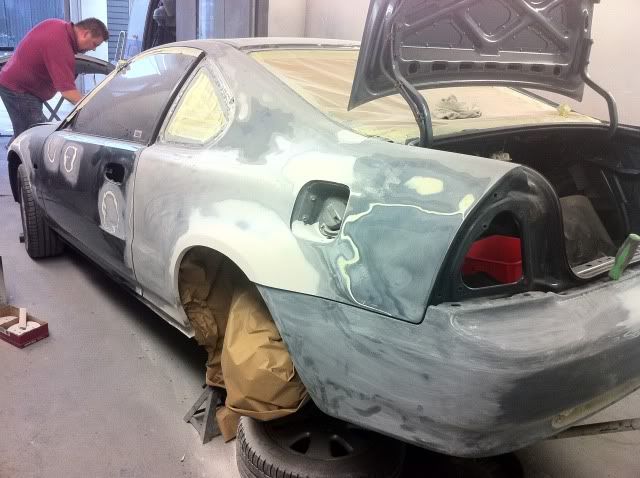 Numerous odd dents in the bonnet and a long ripple of them along the passenger side bonnet coach line...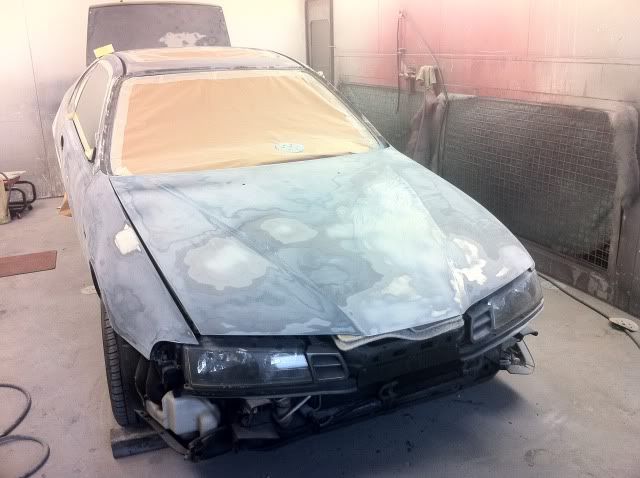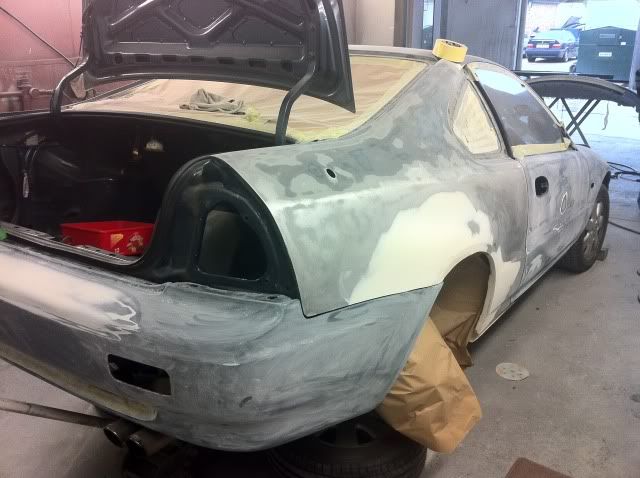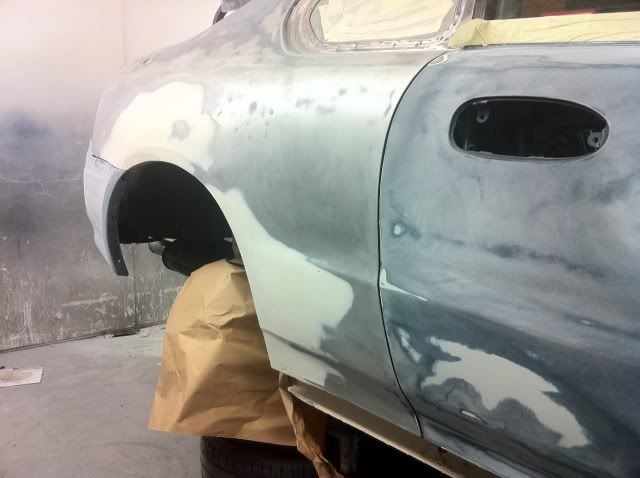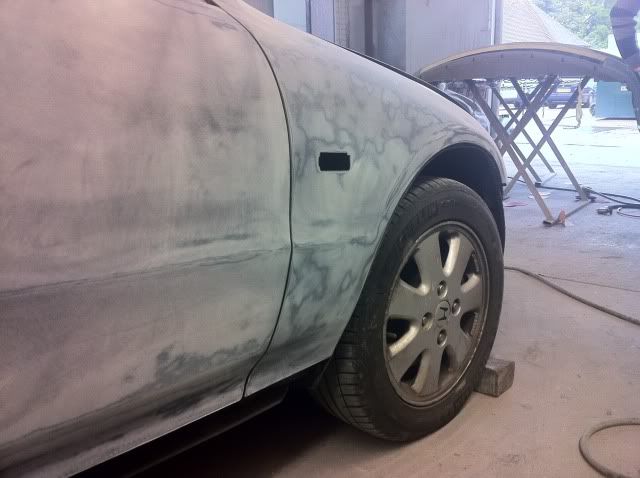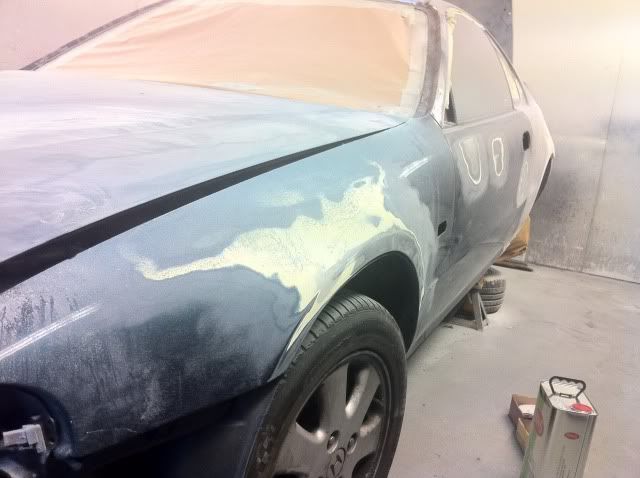 Previous dent repair on the boot lid that I thought looked ok but they weren't happy with, so re-did!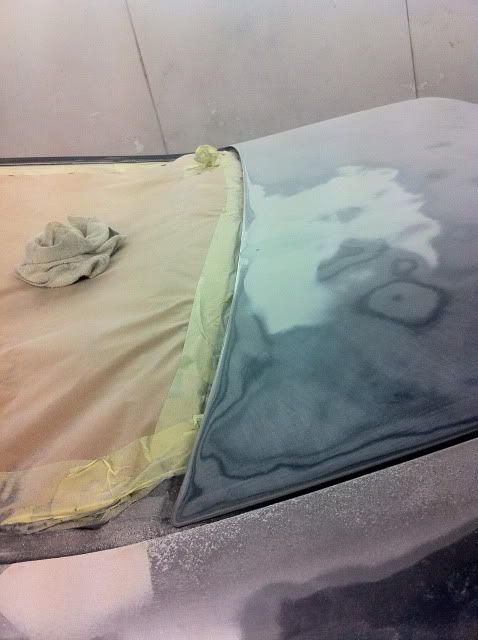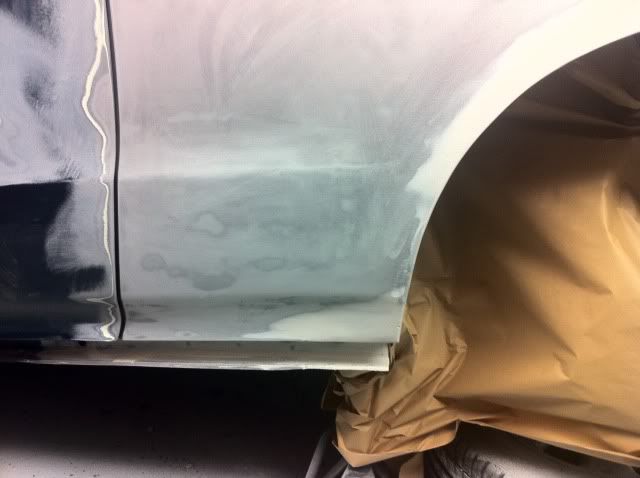 The bodyshop reckoned the inner arches were too far gone too, so they cut out bits of them and repaired too (each side at different stages as pictured).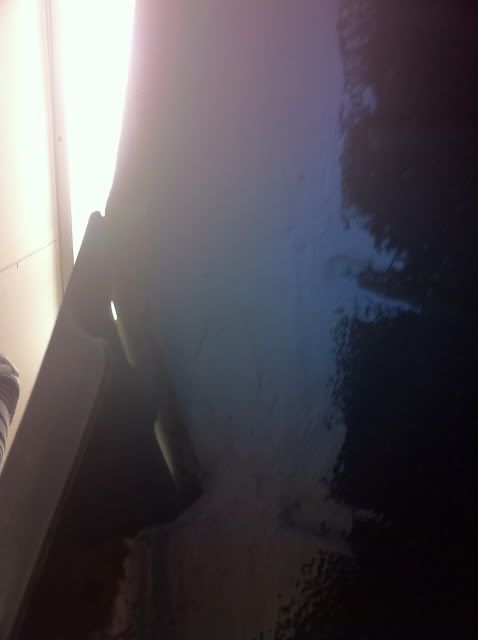 Some of the windscreen bubbling in the process of being cleaned up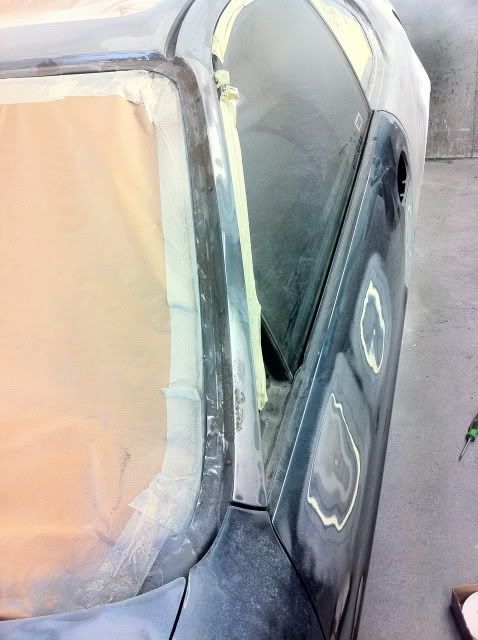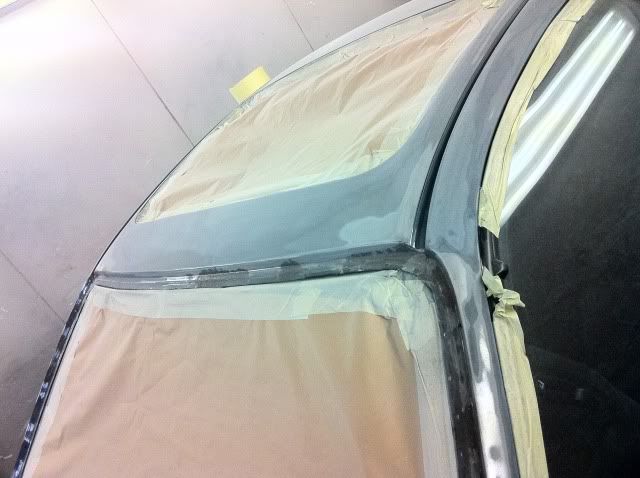 Replacement sunroof panel and old spoiler prepped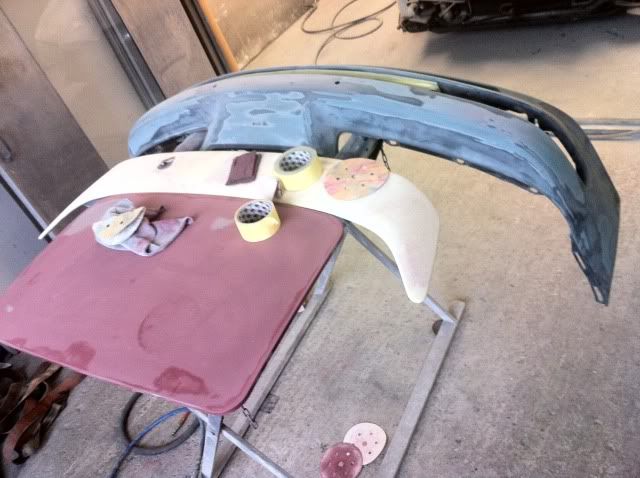 Original front bumper ripple straightened (heat and reshape rather than filled) and prepped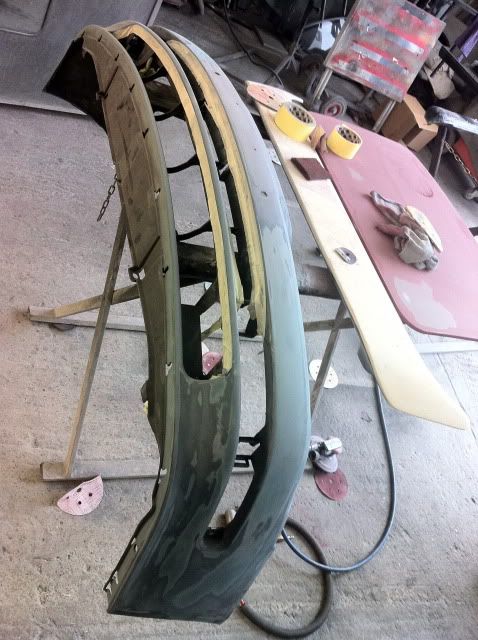 Still lots to do before I get it back, lots more bits for me to be buy and then lots for me to rebuild ready for JAE!!!