--------------Honda Prelude 2.2 JDM DOHC SI-VTEC LSD TCS 4WS BB1 MANUAL 1992----------------
How she looks at the moment: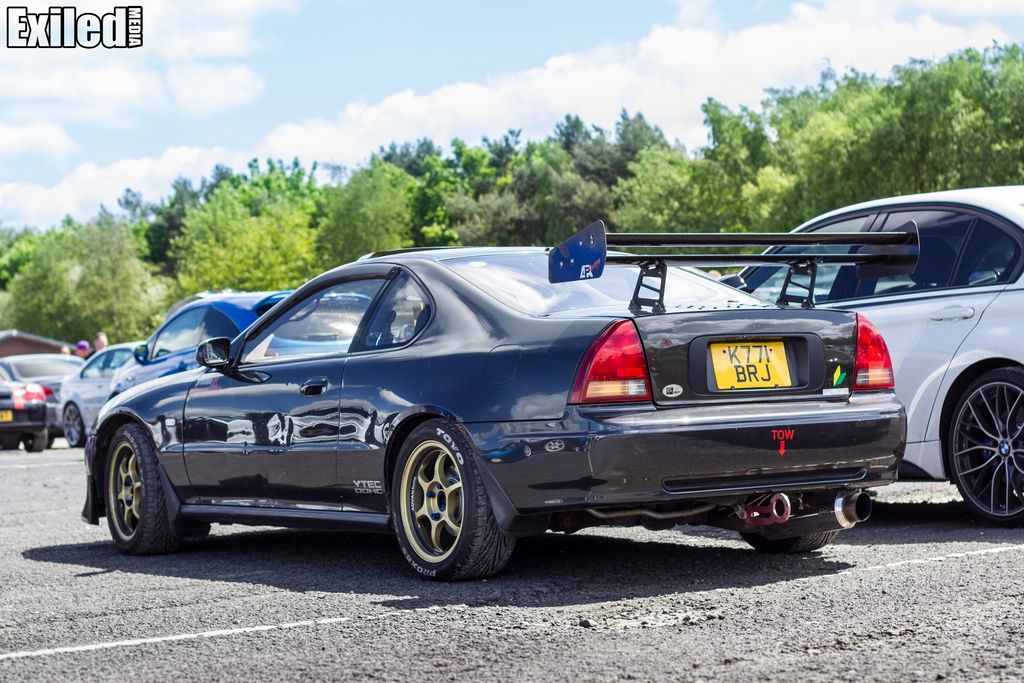 SPEC LIST:
ENGINE
- 2.2 JDM DOHC VTEC
NEW ENGINE BUILD SPECS
- JUN Cams
- JUN baffled sump
- SKUNK2 Valves Springs & Retainers
- SKUNK2 adjustable cam gears
- H22a block with F22 Crank
- F22 Rods and H22a Pistons
- ATR Intake Manifold
- 68mm throttle body
- Mitsubishi Evo fuel rail
- RC 550 (SL9) injectors
- EGR blanked
- ATR Head with mild port and polish
- Ralco RZ lightened Pulleys
- H23 Manual tensioner
- Mocal 16row oil cooler
- AEM FPR
- braided fuel and oil cooler lines
- Carbon spark plug cover
- Fujitsubo manifold & downpipe
- Hondata s300 v2 in a P72 ECU
- Walbro 255 uprated fuel pump
- Rs*r exmag gt2 exhaust
- decat
- mugen (rep) oil cap
- CDA air filter on Samco intake hosing
- Carbon side inlet connected to intake hosing
- black cooling plate
- NGK Platinum spark plugs
- Hamp oil filter
- Magnecor KV85 Competition 8.5mm Ignition Cables
- Samco coolant pipes

(est. 12:1 compression)

TRANSMISSION
- M2P4 with Mfactory 4.64 FD & Mfactory Helical LSD & Race pack upgrade
- lightened flywheel
- Aisin uprated Clutch
- FM short shifter

CHASSIS & BRAKES
- Koni adjustable shocks
- Eibach springs
- Spoon front upper strut brace
- Tramroad Special rear upper strut brace
- 16" Advan RG alloys
- Toyo T1R's
- r888's (for track only)
- Pagid rear disks
- EBC dimpled & grooved front disks
- Yellow stuff pads
- TCS (Traction Control System)
- ABS with 1" brake master cylinder
- 24mm Whiteline Rear ARB
- Honda Legend twin pot front brakes
- ATR HEL braided front hoses

BODYWORK & EXTERIOR
- Carbon bonnet
- Carbon boot
- Carbon sunroof
- APR Racing Big Gay Wing
- JUN front splitter
- HONDA ACCESS moonroof visor


- jdm HONDA ACCESS wind deflectors


- jdm HONDA ACCESS yellow fog lights


- jdm electric folding mirrors
- jdm HONDA ACCESS cornering lights


- jdm high mount brake light with "Prelude"
- jdm one piece black housing headlights
- jdm half mast powered antenna
- jdm HONDA ACCESS infrared sensor door handles
- edm HONDA ACCESS headlight covers


- jdm HONDA ACCESS parking pole


- jdm HONDA ACCESS gold exhaust tips (not fitted)
- jdm HONDA ACCESS gold badges (not fitted)


- clear front indicators
- bonnet pins
- japanese plates (for shows and trackdays)
- Datum rear tow hook
- front tow strap
- Rear wiper removed

INTERIOR
- momo racing steering wheel
- Carbon centre dash plates
- oil temp & pressure gauges
- s2000 starter button (yet to be plumbed in) in Carbon dash
- Hondata port in Carbon dash
- jdm HONDA ACCESS 'Prelude' grey floor mats


- jdm HONDA ACCESS air refiner


- jdm HONDA ACCESS warning triangle


- jdm HONDA ACCESS in dash tv


- DC2 weighted gearknob
- Gtech pro
- big fire extinguisher
- electrical cut-off switch in Carbon dash
- jdm Flare
- jdm door lights

ADDITIONAL
- rear seats & interior stripped out
- Bride drivers seat
- cruise control removed
- air con removed
- battery to boot relocation
- jdm battery stabiliser

Old photos: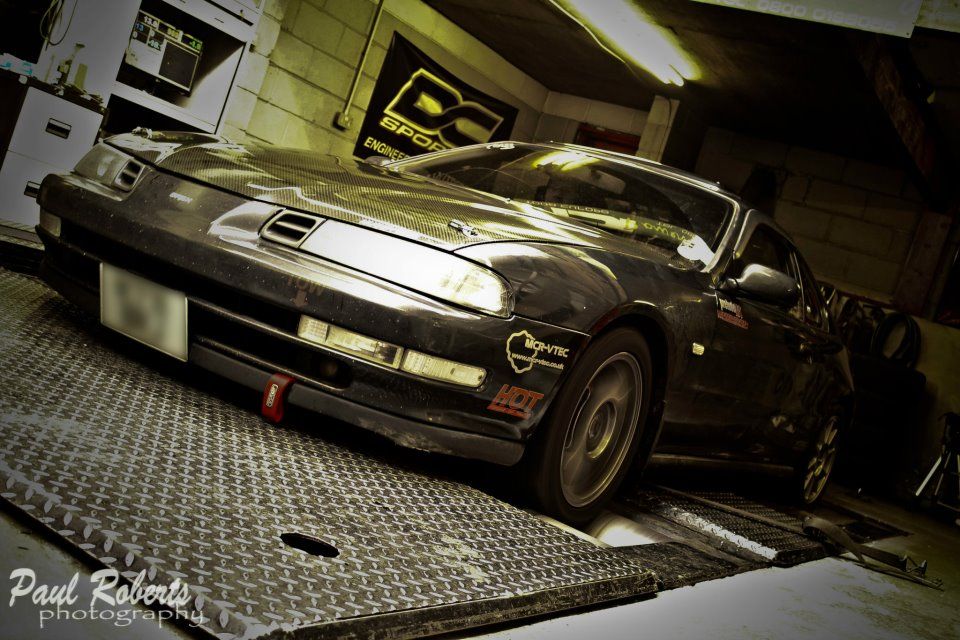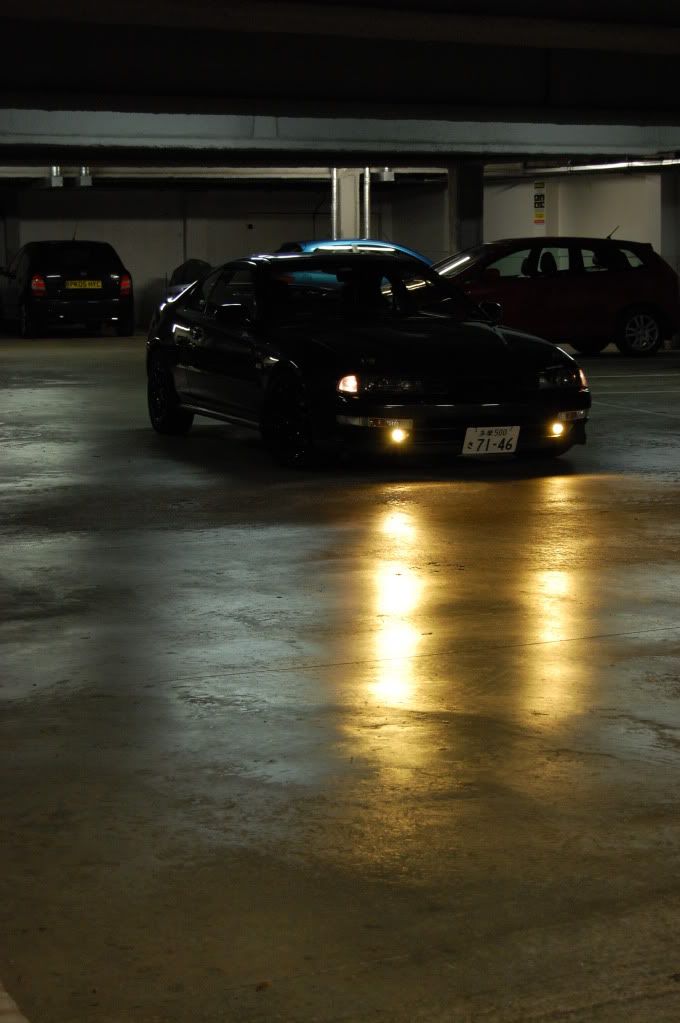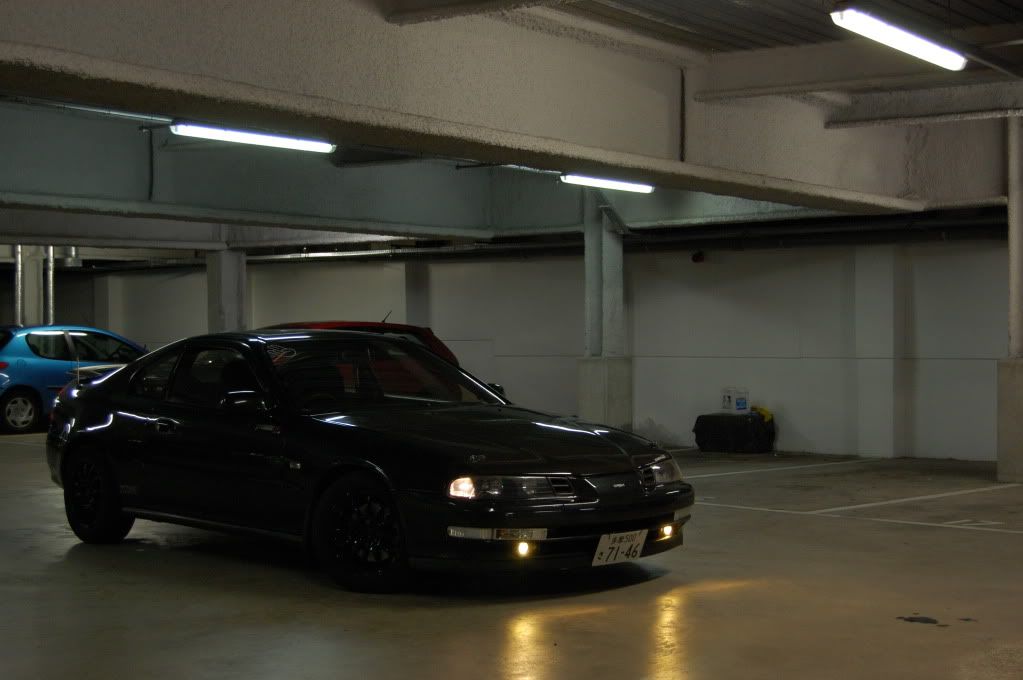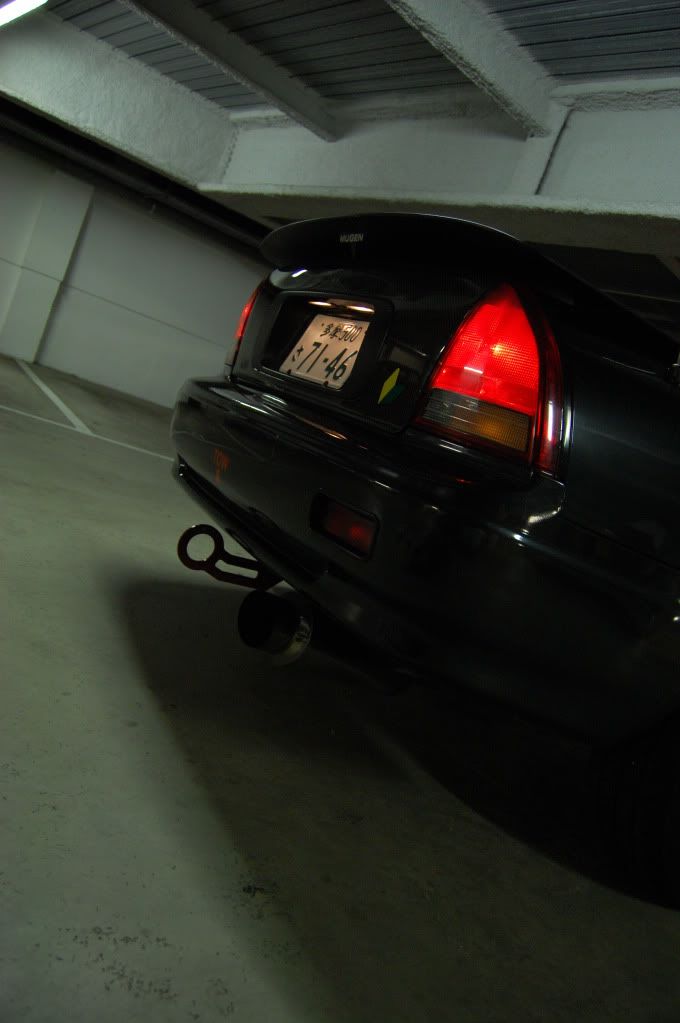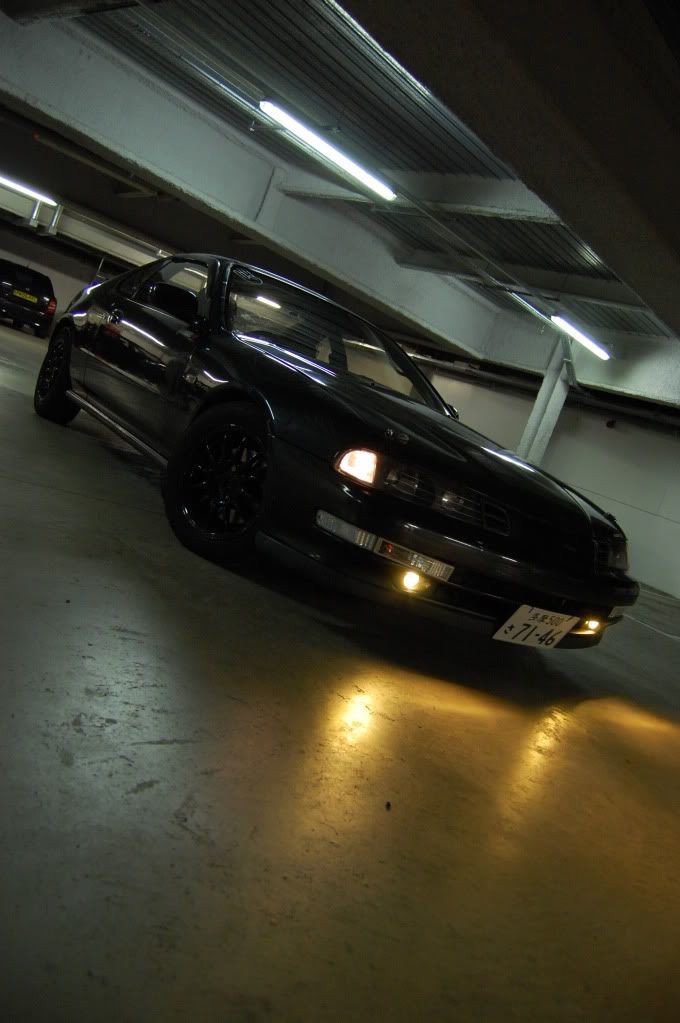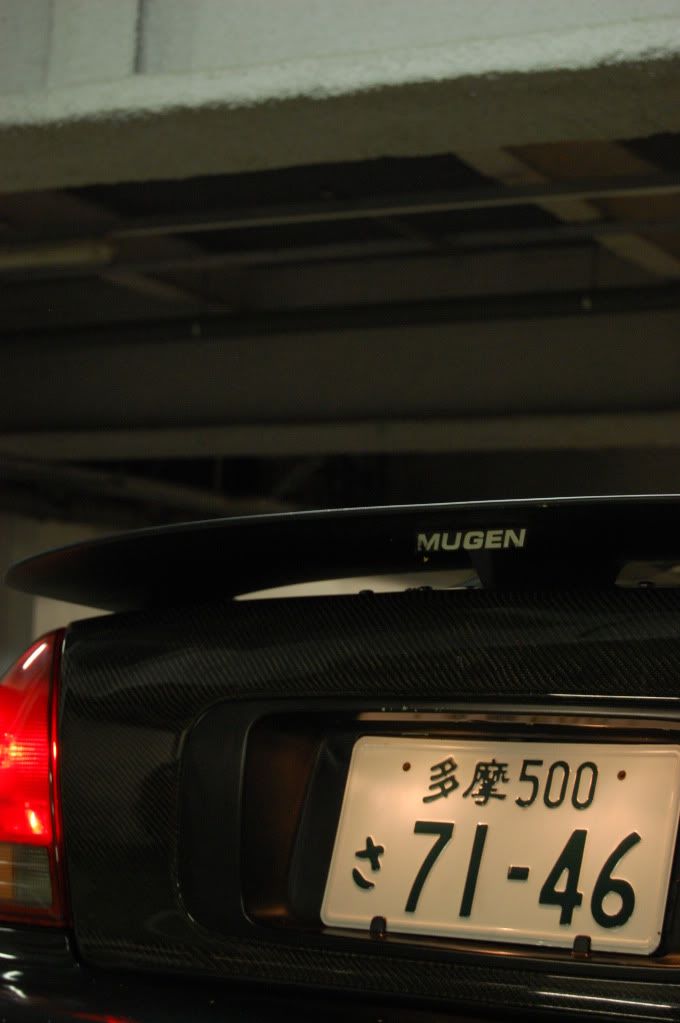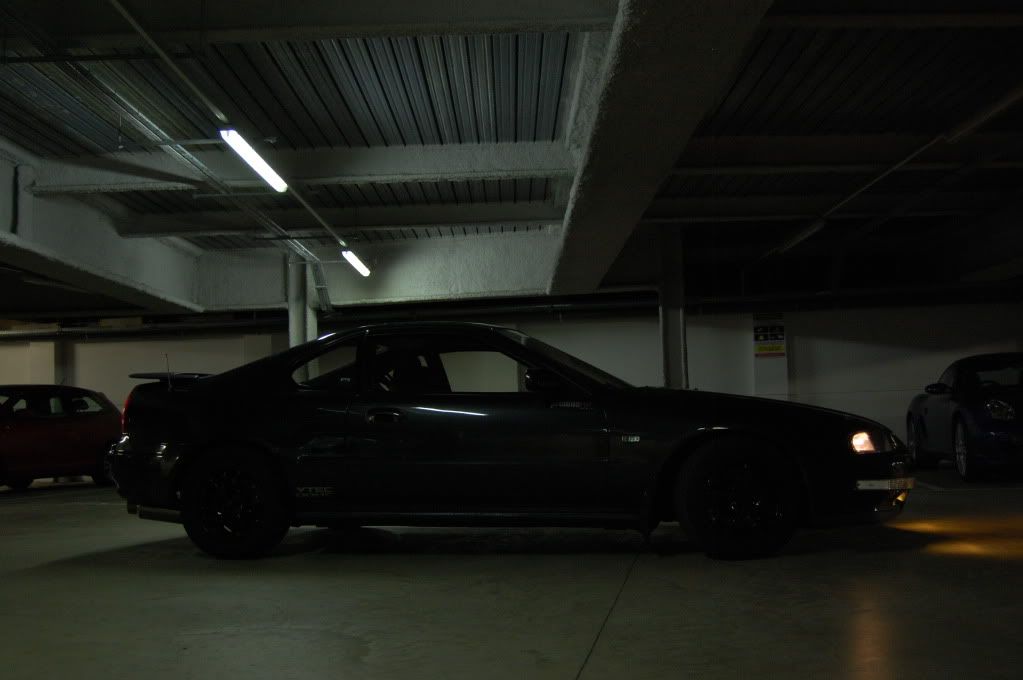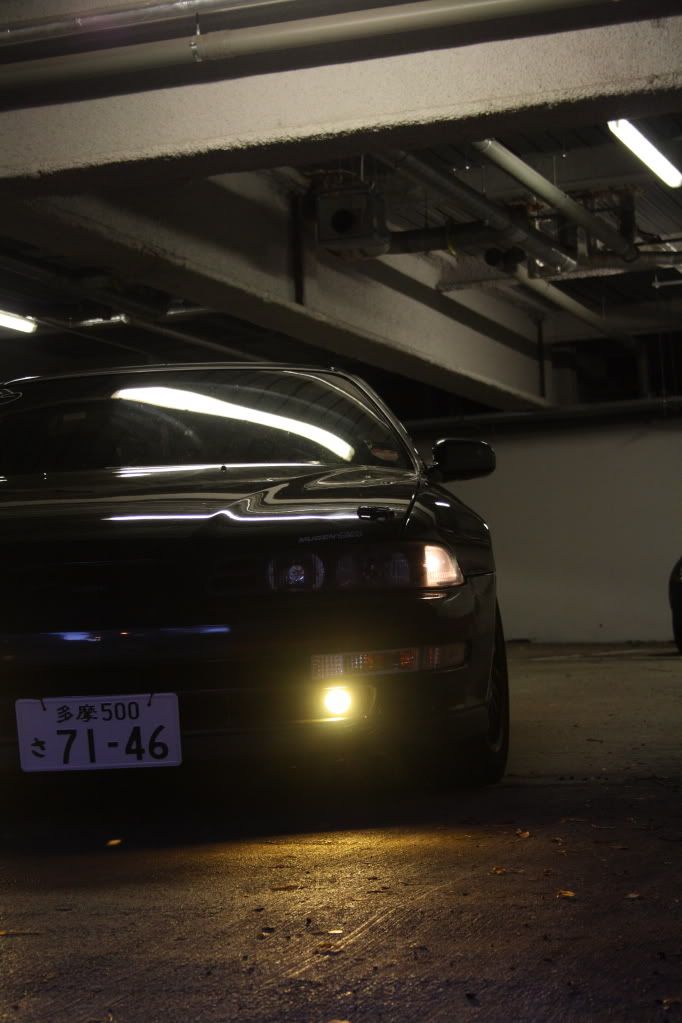 Decided to finally move my profile over here as most people reside at LG now


i started with this 2 and a half years ago:

This is my track lude so far, it has had koni adjustable shocks with eibach springs fitted, it has a front upper strut brace and im trying to lighten it too by taking out the rear seats, taking off the cruise control (air con soon to come out too), and below are the new bonnet and boot.

Carbon bonnet fitted, with bonnet pins to secure it down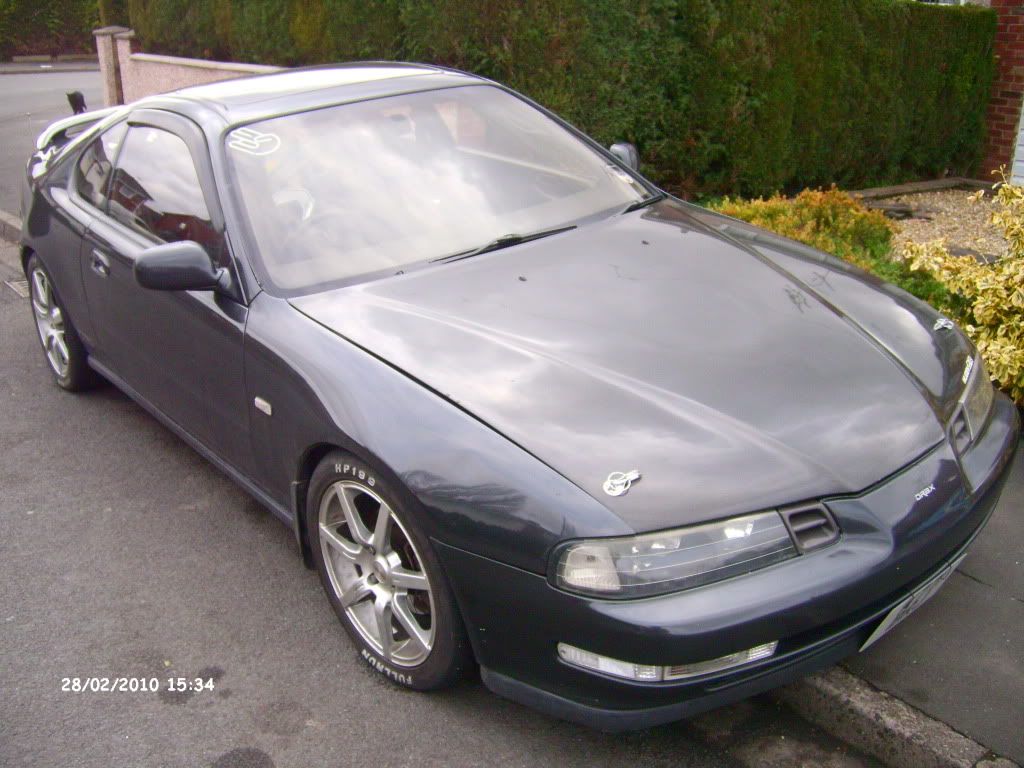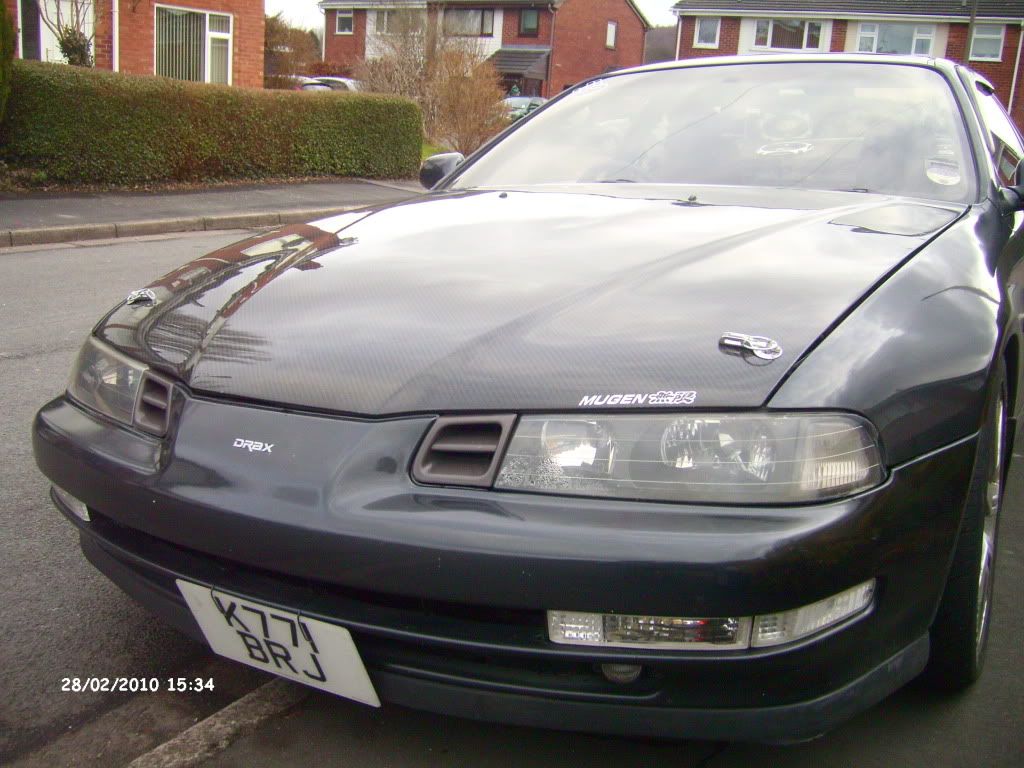 Carbon Boot fitted the other day (finally!), havnt had chance to put on the old spoiler yet as i need to drill holes for it.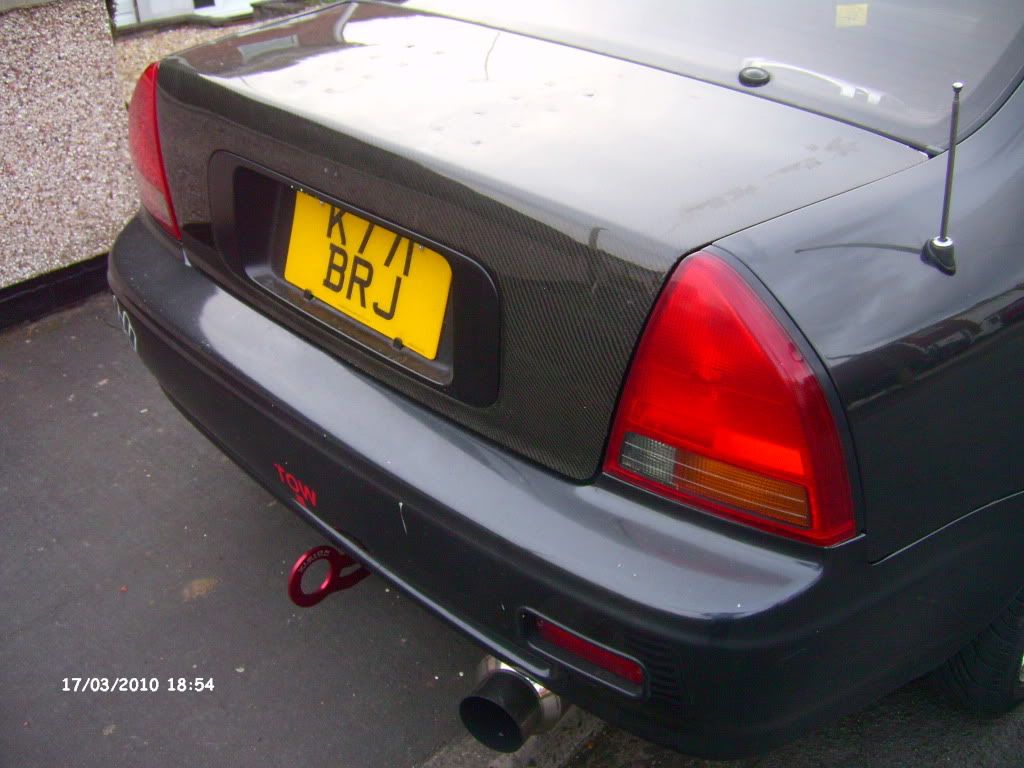 also now sits on 15" black Team Dynamics (long term borrow from a mate) as i curbed my old 17"s.





please excuse the colour of the wheels....their only for track days and i didnt want to be boring, more, a little 'differant'